TV Flight Cases for Samsung 65 Inches--RK2SAM65SC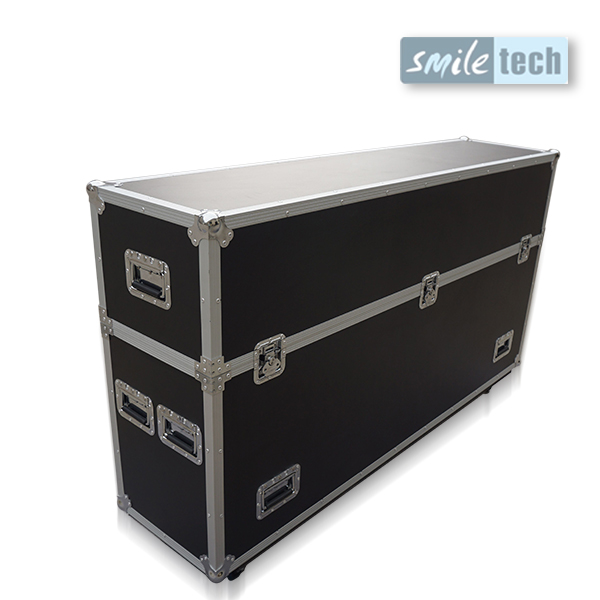 Click to see larger image
Click left or right to switch pictures
Ex-works Price(for reference): US $328.88 - 414.88/ Piece
Min.Order Quantity: 10 pcs
Delivery detail: 5-7 days for small order, 25 - 35 days for bulk order
Brand Name: RK
Model Number: RK2SAM65SC
Material: Laminated finish fire-proof plywood
Usage: save TV plasma
Accessories: Handles/latches/corner balls
Dimensions: 1886*461*1131mm (W*D*H)
Feature: Heavy duty / Dual
Color: Black(customized)
Fireproof & water proof: YES
High-end Customize: Support
Classify: flight case,custom case,TV flight case
Custom TV Flight Cases for Samsung 65 Inches--RK2SAM65SC

It is customized for Samsung 65inces TV. One flight case can hold 2 TVs and with a 20cm wide space to hold the cables. It constructed by high end plywood and high quality hardware. It's waterproof and fireproof. Durable and eye-catching.

This is the newest design for the TVs. Very convenient for you to transport when use. It's economical case to save you cost and better protect your TVs.

Any designs will come true for your TVs. All the flight cases can be customized according to your need. Any shape, any color is available!