Outdoor Event Folding Mobile Stage Aluminum Portable Stage
time:Friday on Mar 25, 2016 editor:admin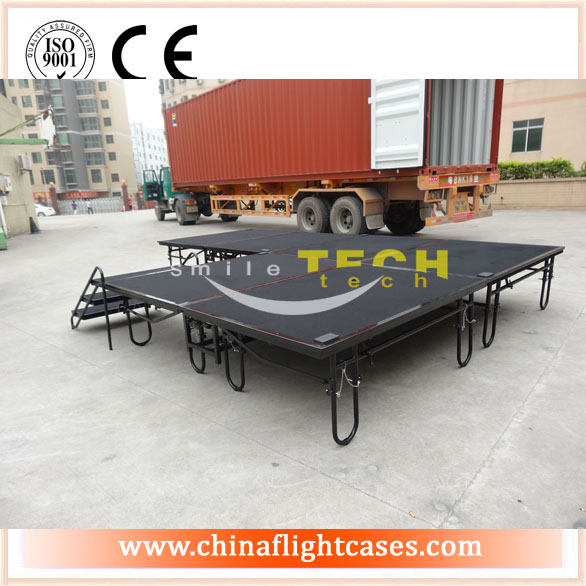 folding mobile stage
The ST series stage system offers the superior advantages of a folding mobile stage.
The dual height model features the added simplicity and speed of built in height adjustability. The height model has a variety of height combinations with 16inch to 24inch, 24inch to 32inch choices.
height models are available in 4'x8 ' and 6'x8' deck sizes.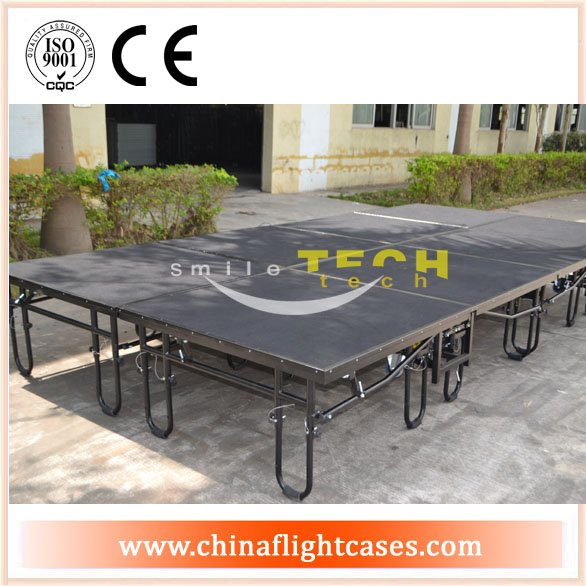 folding mobile stage
Each section of the folding mobile stage rolls freely on its own 4 built-in wheels to wherever it's needed. No heavy sections to lift and carry, and no deck or frame trucks to slow you down.
Each section of the folding mobile stage is designed to be handled by one person, so cost savings in labor and set-up times are substantial.
Since each stage unit is self-contained, there is no need for bulky deck or frame storage trucks.
This unique feature not only saves time and money, but also valuable storage space.