Round Pipe and Drape for Wedding Decoration
time:1528696978 editor:admin
RK is the manufacturer of the pipe and drape for more than 17 years. Too many distributors and importers choose us to cooperate for wedding events because the products we provide can realize the dream of the bride and bridegroom with the romantic wedding. It will not only create a memorable wedding but also impresses everyone on the scene.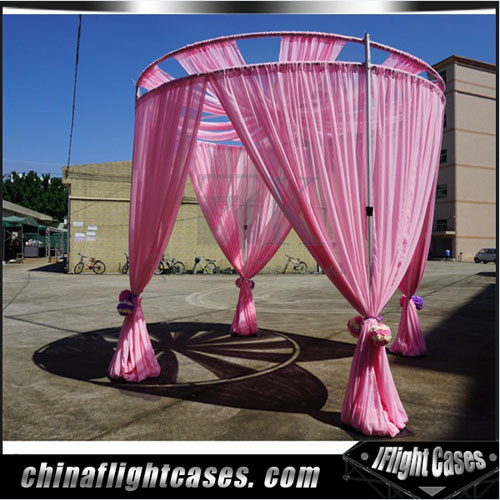 For RK pipe and drape, there are some regular sizes can be chosed. Also custom sizes are available according to your requirements. In addition, I believe that all girls want a romantic wedding in their life. So am I. Why not come to visit our website and decide if it can help you to romantic the wedding?
Following is the detailed information of the pipe and drape for your reference:
Standard cross bars, standard upright and telescopic Drape supports
The size of upright from 3ft to 26ft
Drapes available 11~20ft Tall, 8~14ft, 5~8 ft, 3~5ft
Weight of bases ranges from 6 to 62 lb according to real needs.
Please believe RK pipe and drape on both price and quality. We will meet your requirement all the time. If you are interested in our wedding pipe and drape, please do not hesitate to contact us. We will be always here to help you out.
Celine Cheng
Whatsapp: +86 15818789477
Email: sales@chinaflightcases.com