NEWS
White Pipe And Drape for Wedding
time:1529718843 editor:Eileen
Pipe and drape system can be used as backdrop, divider, booth, and wall cover. Pipe and drape is popular to all over the world as it is adjustable and easy to install. Cost effective for many time using.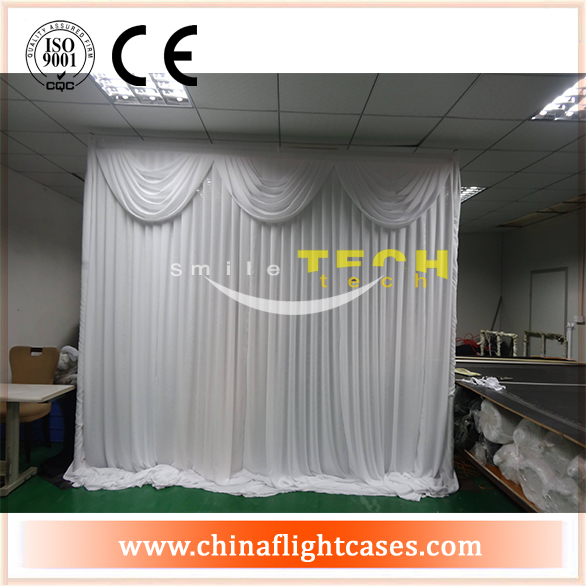 RK pipe and drape ,Crossbar ranging from 2-3' to 9'-16'wide. They are designed to meet any room size and will support the chosen drape.

Upright offer one, two, three selections of slip-lock adjustable uprights that range from 3' -24' high (0.9 m – 7.2 m), The end of the upright with 4 slots which can be build at four sides. Also offering application for establishing system side by side. The special upright we owning is the pin was insert into the pipe, stronger and more stable it is.

RK not only offer you the suitable pipe and drape , we also consider about the safety of the delivery .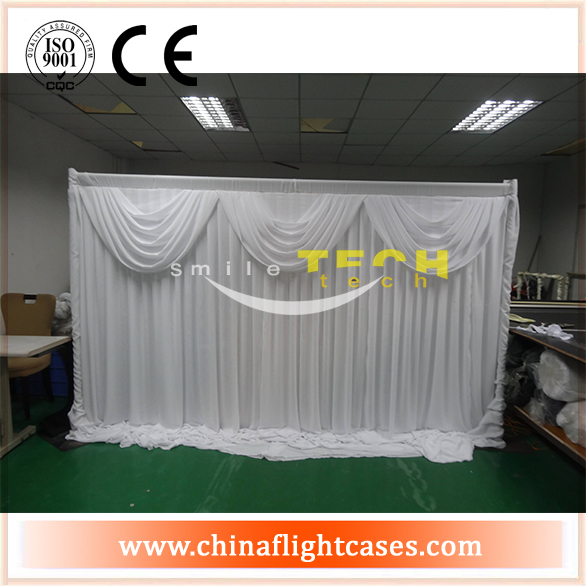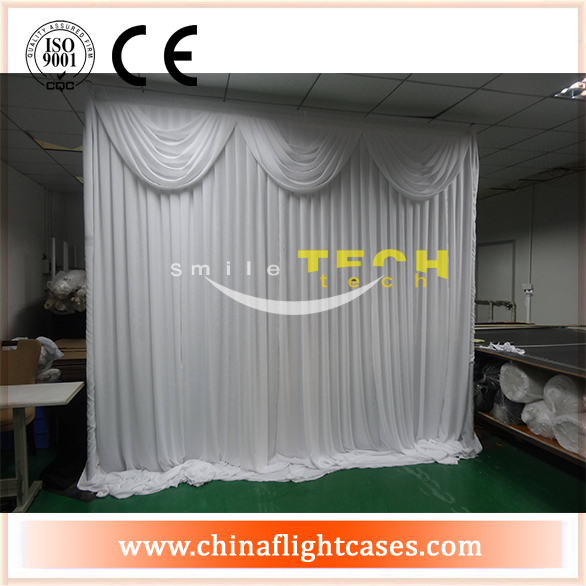 Flight case' packing can protect the pipes and bases appropriate during transportation and after used. Fabric Bag also can be used for small quantity pipes or bases. Easy to carry and store.

Why not take you phone and give us a call 0755-8346-3116, we will make your next event amazing .