Smile Tech 4'*4' Wood grain Portable Dancing Floor
time:Monday on Aug 18, 2014 editor:admin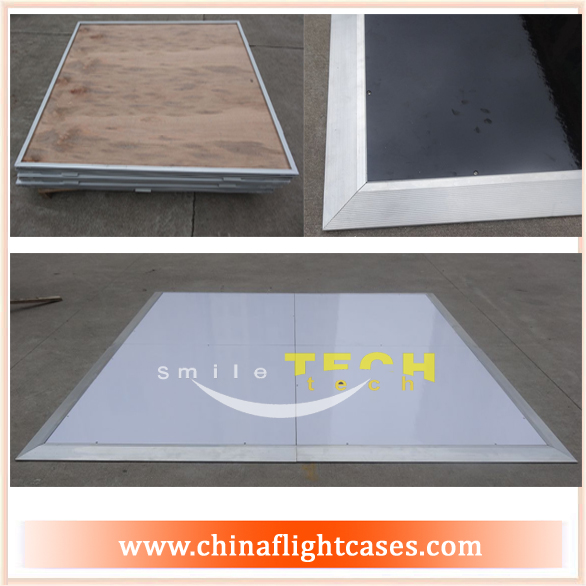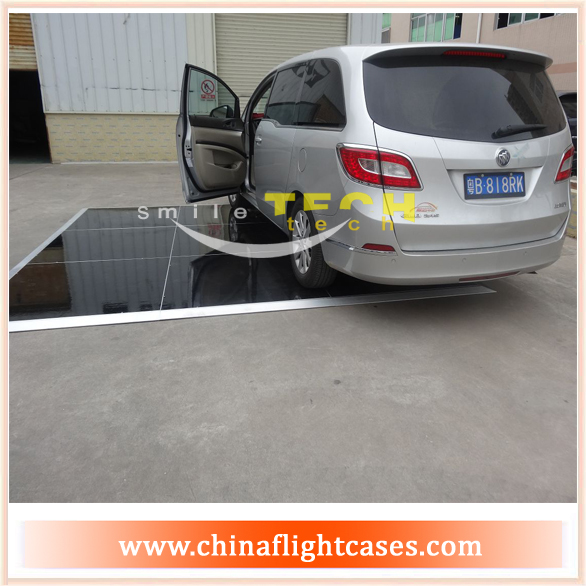 Smile Tech
Portable Dance Floor
is made of 30mm high quality plywood with nice material aluminum,and it is used for hotal event , camping , exhibition show etc.
Our Dance floor has two color for optional, white and black. and its dimension we have as below.
US standard :
2'x2' x 30mm
3'x3' x 30mm
4'x4' x30mm
Euro Standard:
0.5x0.5m x 30mm
1x1m x 30mm
After our test , each dance floor have heavy duty over 900kg and more, you can even put a car on it and that is still no damage.Each dance floor weight is 11.5 kg,so for its
transportation, we will provide your our aluminum alloy carts, and it is made of 4 inch diammeter universal wheels, each wheels bearing 100kg ,so the whole carts will hold
400kg dance floor.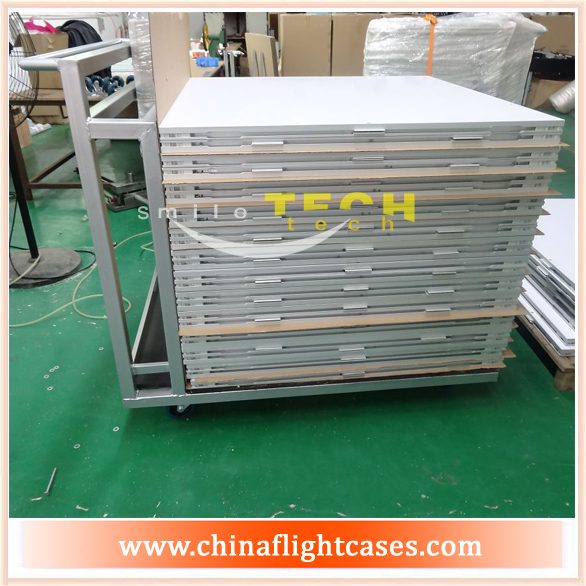 For further information about the this product ,please contact :
sales@chinaflightcases.com
Jerry Chen
Smile Tech Co.,Ltd

2014.Aug. 18th