ST Pioneer CDJ2000&DJM2000 DJ coffin flight case
time:Tuesday on Jun 10, 2014 editor:admin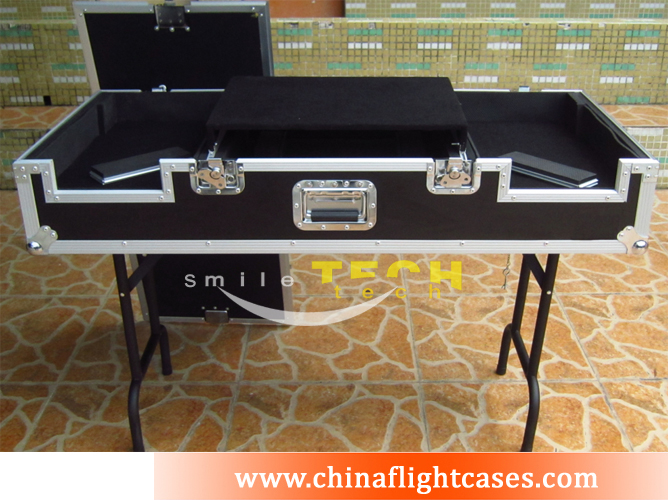 Smile Tech RKCDJDJ2000WT is a pro
flight case for pioneer cjd 2000
and djm2000, it is made of 9mm plywood with laptop tray on top, and also it has very good quality hardwares,so that it can be stockable when necessary. Underneath it is a Iron riser with around 70cm height.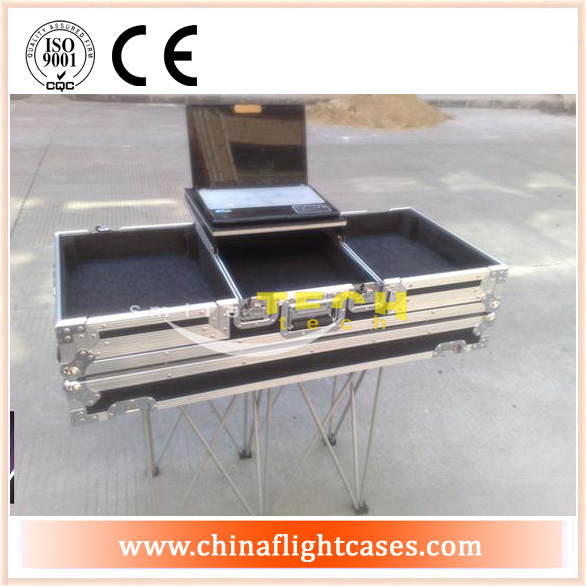 Beside, the Iron riser we also have the net aluminum riser for optional to our client, this riser its feature is detachable and easy for storage when you don't need it. And it will provide 40cm 60cm 80cm 100cm height for you to choose.
For further information about this product and business cooperation,please contact with:
sales@chinaflightcases.com
Smile Tech Co.,Ltd
2014. 10th. June.