Mixer Flight Case for Behringer X32
time:Thursday on May 22, 2014 editor:admin
Here we sincerely introduce a new hot Mixer Flight Case for Behringer X32.
Our Feature:
♥ Beefy, Stackable Ball Corners
♥ Double Anchor Industrial Rivets
♥ Recessed, Industrial Grade Latche
♥ Recessed, Industrial Grade Handle
♥ Industrial Grade Rubber Feet
♥ Premium 3/8 inch Vinyl Laminated Plywood
♥ Tongue and Groove Locking Fit
♥ Velvet Interior
♥ ATA 300 Rating
Our Specifications:
♥ Smile Technology brand excellent quality ♥ Factory Price ♥ Fast delivery time ♥ OEM Service ♥ 5 Warranties ♥ Fast delivery ♥ Fireproof plywood ♥Widely choice of design and measure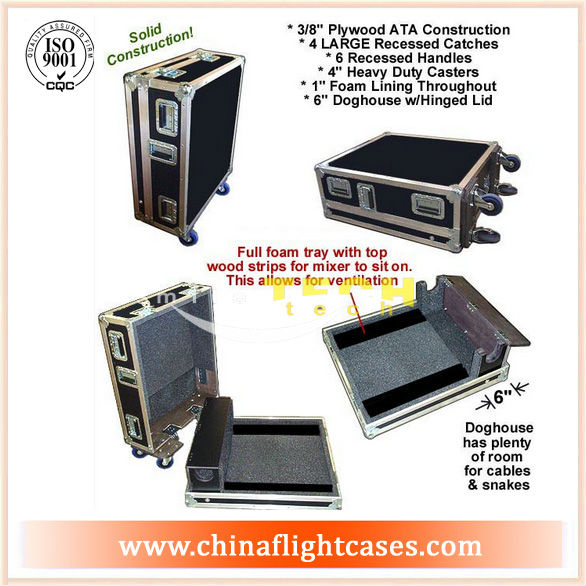 We promise all Mixer Flight Case from ST are the most affordable in the industry.
Whatever model or size you wanted,all can be customized for you.
Any questions or inquiry, Feel free to contact us: Smiletech@chinaflightcaces.com