Protect your equipment more comprehensive--shock mount & double racks,shockmount amplifer rack cases-18" boday depth
time:Wednesday on Mar 19, 2014 editor:admin
Our Shock-Mount Amplifier rack cases are available from 2U to 18 U.Based on the Ultimate Strength
Series design,With an internal frame mounted on adjustable elastomer shock absorbers on all eight
corners, this revolutionary design controls the effects of shock and vibration on all three axes.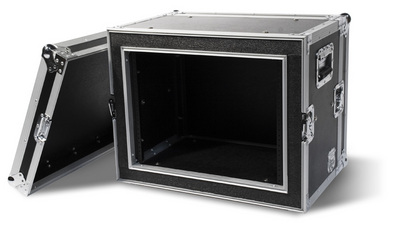 From basic hard-mount designs to heavy-duty shock-mount rack cases, Smile Technology systems
provide the convenience and added protection necessary in today's highly mobile, high-tech equipment
environment. Our rackmount cases are made from an ultra tough ABS and plywood laminate and an aluminum
framework. These heavy-duty ATA style cases are especially suited for common carrier transit under more severe
conditions and provide the maximum protection. These premium cases are at the top of their class.