NEWS
Heavy Duty 8pcs LED Par Can Light Road Case
time:Saturday on Mar 08, 2014 editor:admin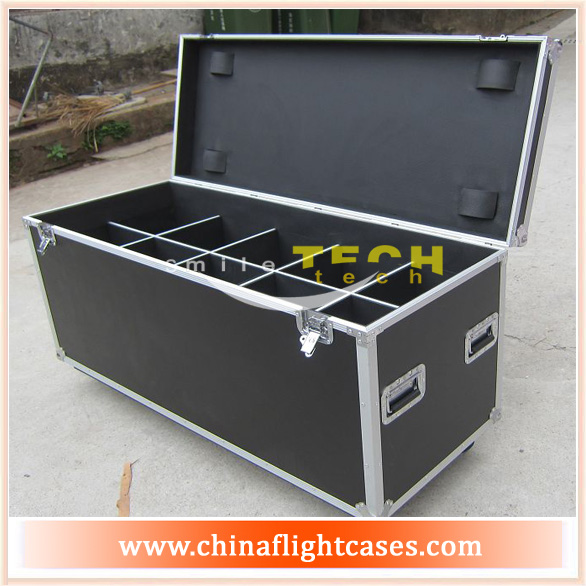 This ATA style heavy-duty LED par can flight case is made by 9mm fireproof plywood and 4pcs handles and 4pcs wheel cup,2pcs large latches and 4pcs 3.5inch wheels.
Par can light case is one of most popular kind flight case, and we do a lot of these product,selling around this world each year.For designing and making large size flight case for stage performance equipment, we got 10 years experience in the industry.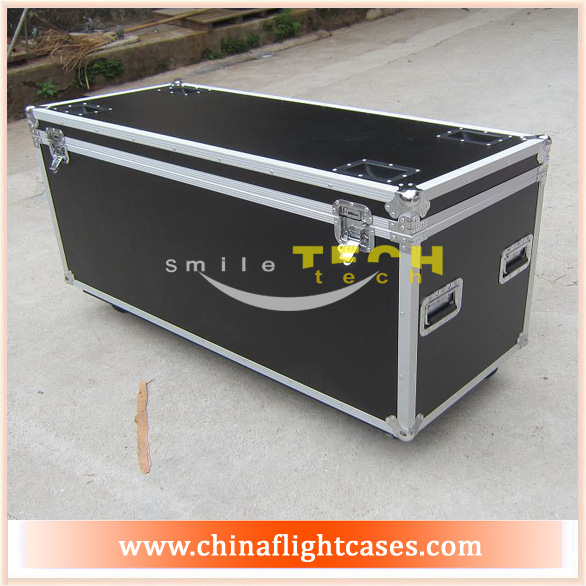 Smile Tech is a pro stage perfmance equipment factory with over 200 employee in South of China,and all our product enjoy free hardware lifetime warranty.
So,we sincerely to welcome to built business relationship with you who are interested in our product.

For further information about this product and us,please contact with: sales@chinaflightcases.com
Smile Tech Co.,Ltd
2014. 8th. Mar.