Smile Tech Boss Guitar Pedal GT-100 flight case
time:Monday on Feb 17, 2014 editor:Jerry
Guitar is one of the popular musical instrument all over the world.The famous brand including Gibson les paul ,fender and Ibinez etc.But Pedal as a important equipement for guitar, we also should take care of it, because a good guitar can't without a good Pedal.So,the Boss GT-100 Pedal it is.It is very nice and widely use all over the world. So for this Pedal we designed below case to bring it best protective.The its model number RKGT-100 and made of 5mm fireproof plywood.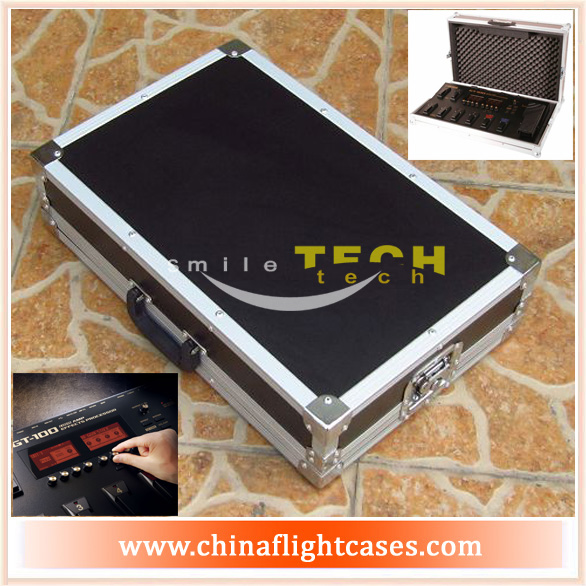 This
Guitar effect Pedal flight case
its model number is RKGT-100 and made of 5mm fireproof plywood, and with 10mm EVA foam inside,2 small lateches,1 ABS handle and Rubber feet.Its feature is light but strong,you can bring it to hold your lovely Pedal with your Guitar to walk all over the world and without fear.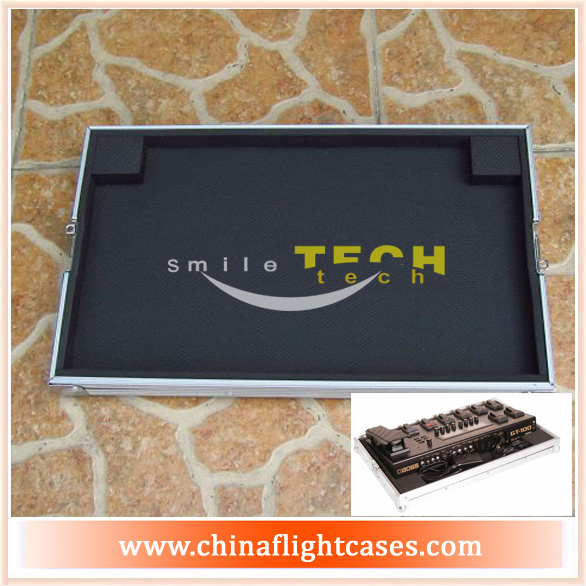 For further information about this product,please contact with:
sales@chinaflightcases.com
Smile Tech Co.,Ltd
2014. 17th. Fed.