NEWS
2014 Guangzhou International Pro Light and Sound Exhibition
time:Friday on Jan 24, 2014 editor:admin
2014 Guangzhou
Pro Light and Sound exhibition
is the largest scale fair in China,with its location convenient that each year
is expect to attract more than 50,000 visitors and 1,100 supplier.This principle of it is that to provide a strength business
networking for each participator,and demonstration for industry player to meet and share up-to-date knowledge and technologies.

Smile Tech as pro and leading flight case manufacturer and stage performance equipment supplier in south of China,we have
been this exhibition for every year. So,in the new term exhibition of 2014 year ,we sincerely invite you to attend this fair and come
to our booth for visiting.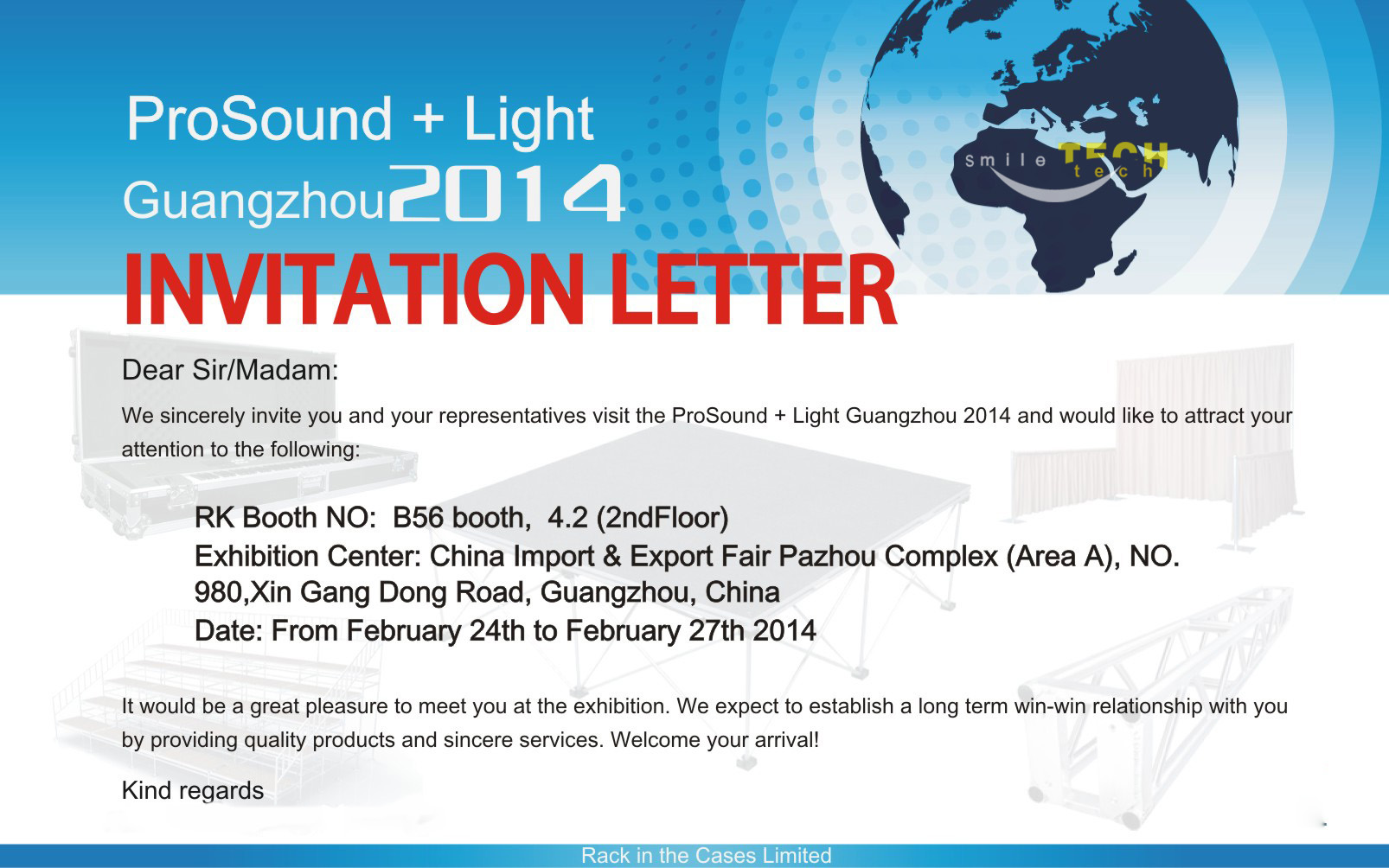 For further information,please contact with:
sales@chinaflightcases.com
Smile Tech Co.,Ltd
2014. 24th. Jan