Smile Tech keyboard case with low profile wheels
time:Friday on Jan 03, 2014 editor:admin
Keyboard equipment is popular in musical performance,and concert.The keyborad according to its keys number can be divided into 3 kinds: 61 keys ,76 keys and 88 keys.
In the lid of keyboard case has egg foam to protect it and on the bottom with low-profile wheels to support transporting it.All this case is made of 9mm plywood so that it will be very light,but strong.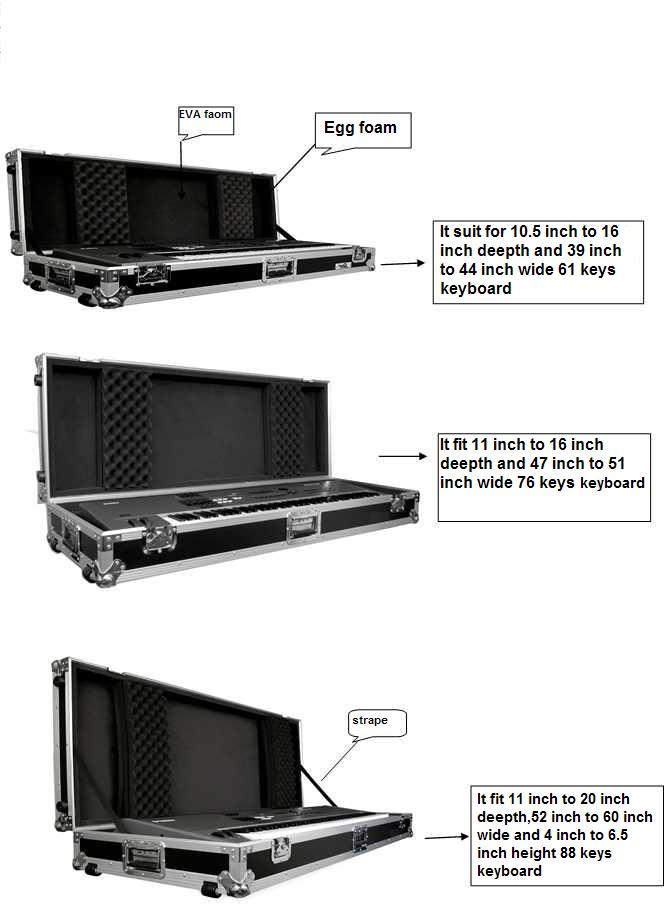 Inside the
keyboard flight case
,we use the Z style foam to adjustable it wide and height,so that your keyboard equipment can perfectly fit inside and won't shake or hit on the case.For such case Smile Tech have made thousands pcs,and we own ourselves' designing team.So we can provide you not only stable supplying in quantity but also a custom made service.All the plywood color and the hardware color is optional by you.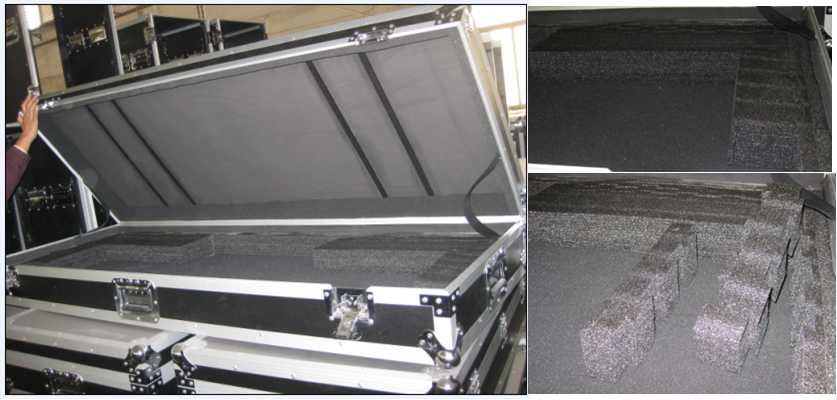 For further information about this product,please contact:
sales@chinaflightcases.com
Smile Tech Co.,Ltd
2014 .Jan. 3th