MIDAS HERITAGE H3000, WITH PERFECT WORKING ORDER BECAUSE USE
time:Monday on Dec 30, 2013 editor:admin
Midas mixer it is a great invention of our human being,
firstly it can let the mixer more professional intonation.
Secondly it is more channel than others mixer.
Finally also it also can hide or correct the singer's tone,then comes the most pleasant music in the world
.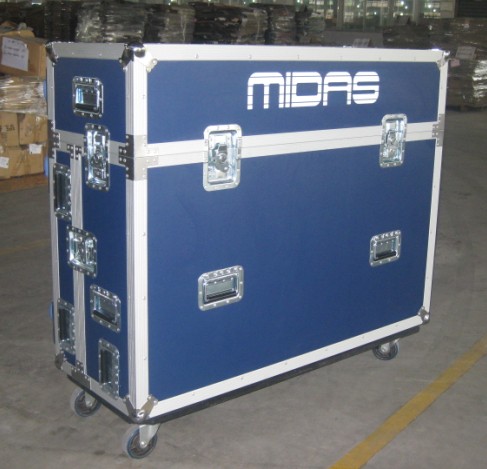 So in order to protect the mixer,we should custom a flight cases for mids mixer for return,
The size we know it is 2087*492*1713mm of packing ,used 12mm black fireproof plywood,
10 locks,6 handles.with 10mm eva foam inside,with doghouse ,robbert fee and 6 casters.
So do you also need a
MIDAS HERITAGE H3000 flight case
?