Flight roller case for aluminum pipe and drapes
time:Saturday on Dec 21, 2013 editor:Jerry
Aluminum pipe and drapes
is a normally product used for event decoration ,wedding,exhibition show.Which easy conection way and adjustable function bring a lot of convince to user.
But its length problem also make people feel without help for how to protect it when transportation.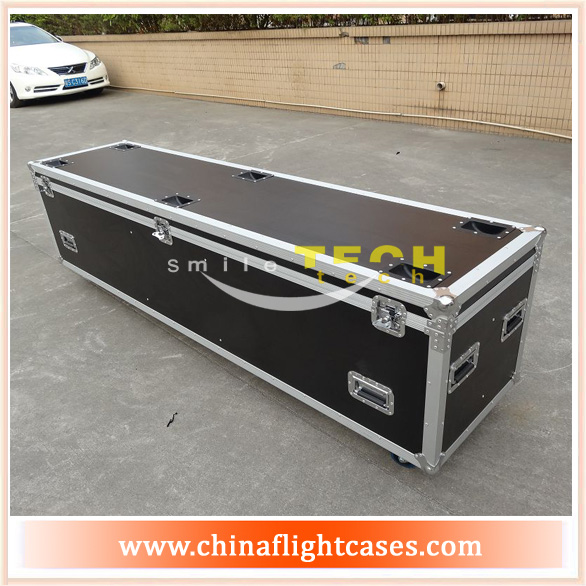 For solve the pipe containing problem,we design the pro
alumium pipe flight roller case
with compartment for drapes at the same time.You can see its internal constraction as below.this
case you can use it to contain at most 12 pipes and 4 plant base,also with two compartments for at 200sq.m. drapes.All this case made of 9mm plywood and high quailty aluminum material. Its 4 inch heavy-duty caster wheel would never let you down.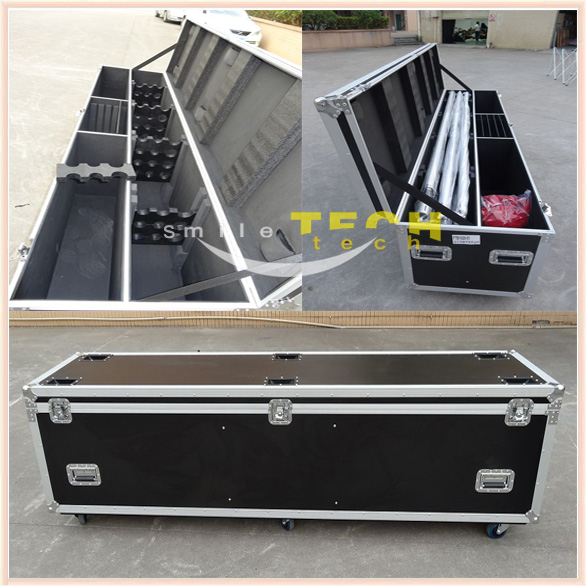 For further information about the the aluminum pipe roller flight case please contact :
sales@chinaflightcases.com
Smile Tech Co.,Ltd
21th. Dec. 2013