NEWS
Pay 1 USD dollar get a 2U flight rack case
time:Monday on Dec 16, 2013 editor:Jerry

Time fly by,one year most close to the end, for celebrating new year's coming and Christmas,we hold a activities for promotion
once you " like "us on Facebook,then share our status as blow,then you will have a Chance that only pay 1 USD dollar ,
then get a 2U flight rack case from us.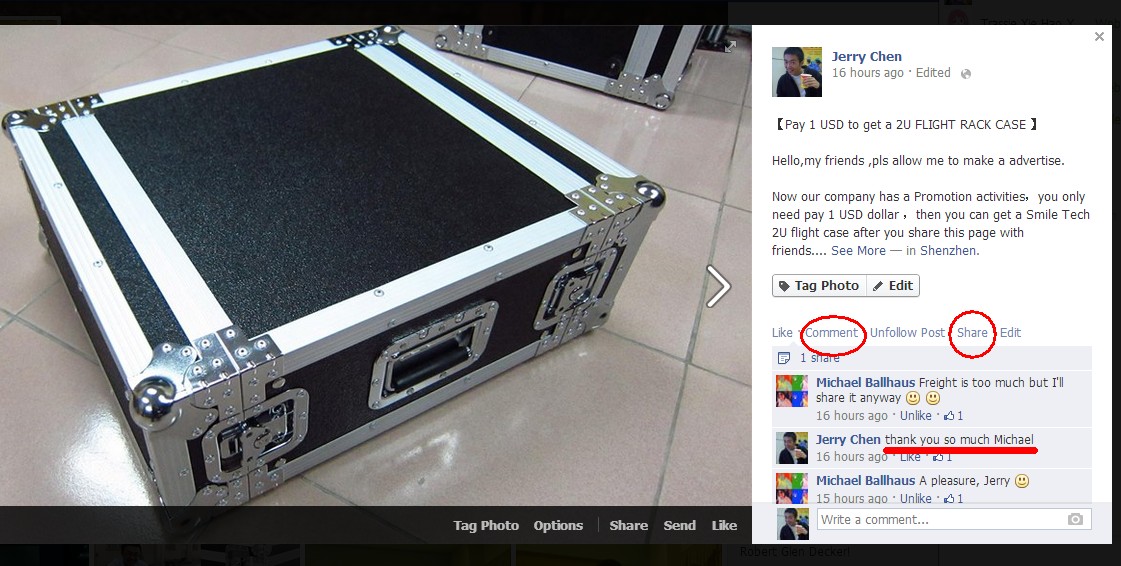 Activities detail information as below
1.Sharing and comment the status with your friend on FACEBOOK at first.
https://www.facebook.com/ChinaFlightcases
2.Then sent your sharing screenshot to me by email---
sales@chinaflightcases.com
3.Please remember including your detail contact information in email that will guarantee you can receive our product.

(1) Your full name
(2) Contact cell phone
(3) Exact Shipping address
(4) Please tell me DHL,UPS,FedEX which delivery way is more suitable for you.

4.Buyer pay the shipping freight.
5.Terms of payment :T/T and Western Union
6.
The
event
will
be
concluded in
14th. March. 2014
NOTE: The right of final interpretation belongs to Smile Tech Shenzhen Smile Technology Co.,Ltd