Drawer flight case with side table and caster
time:Thursday on Aug 17, 2017 editor:admin
Drawer case
with detachable cover + table seems have a little weird, right ?
But it is really popular on recent years. here is come to the reason.
1: Portable
2: Attach cover can be used as table
3: Fashion design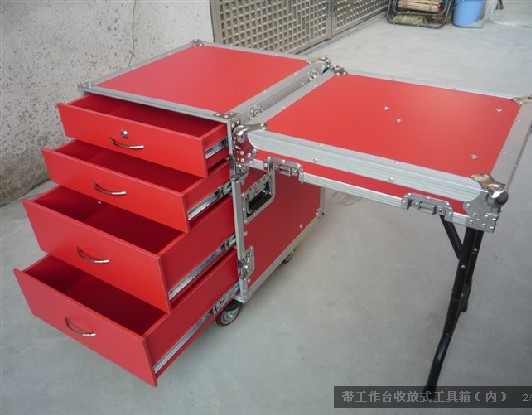 In above reason, so that our clients love our
drawer flight case
very much..