NEWS
Why Flight Cases are Widely Used ?
time:Saturday on Nov 30, 2013 editor:admin
Why Flight Cases are Widely Used ?
Flight cases, a completely new designed that protect your high-tech products from damage throughout the transportation, which traditional cases can't. They are widely used in many packaging fields, such as stage light, musical instrument, medical instrument, multimedia system, photoelectrical industry, war industry transportation.Why are flight cases used so widely?



With the continuous evelopment of science and technology, most high-tech products need a good performance of protection throughout the transportation. But neither the traditional wooden cases nor iron cases can, so flight cases was designed.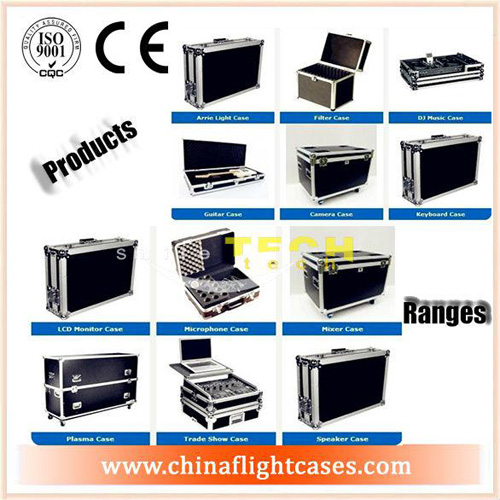 Flight cases are designed much more professional, they have both advantages of iron cases and wooden cases, and improve the security of the products throughout the transportation. Within-without structure makes the cases much more excellent performance. With EVA , a composite material that has a lot of characteristic: light, insulated, shockproof, moisture-proof, flameproof and antioxidants, assemble inside, and the outside is made up of ABS or high strength aluminum alloy that makes the cases much more durable. Wheels under the cases that make of PU material, which make the cases transported more easier.

All this special structure and materials make the cases much more stronger, transportable, and have a better performance that keep the products out of shock, moisture, fire, etc.