NEWS
Professional DJ workstation flight cases with wheels and open lid design
time:Wednesday on Nov 08, 2017 editor:admin
Professional DJ workstation flight cases with wheels and open lid design


As you may know that we have a professional large dj table workstation, which for professional performance DJ is a very good tool, there is a large desktop space to remember to hold the disc player, turntable, and so on.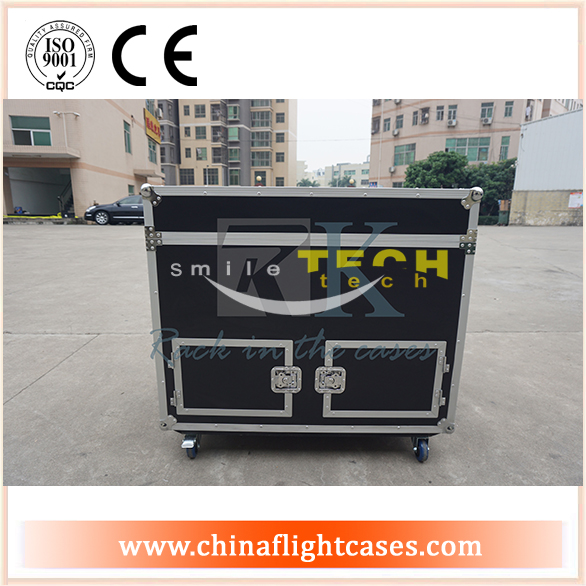 However for small parties DJ perhaps the professional large dj table workstation is a bit too big. In order to serve our small party dj better, we have designed a new workbench chassis to help them work effectively and bring joy to the party.

RK new design combo DJ workstation , with 9mm high density plywood and strong ball corners , wheels . Top open lid design , when you open the lid , you can find a full table space for you to put your pioneer or other brand mixer , turntable ect .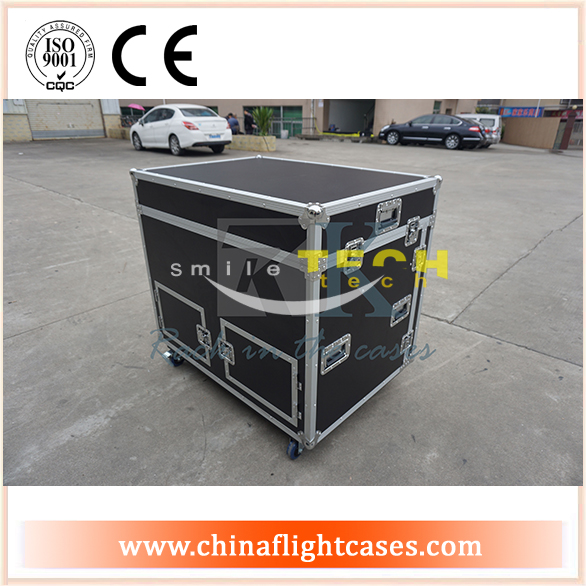 below the table , there have two drawers .this design is help you guys to put some necessary stuff and keep them in good arrange , such like your microphone , cables , computer ect . Bottom is two area for amps or other equipment , with back side open door design, easy to connect the power supply and cool the equipment .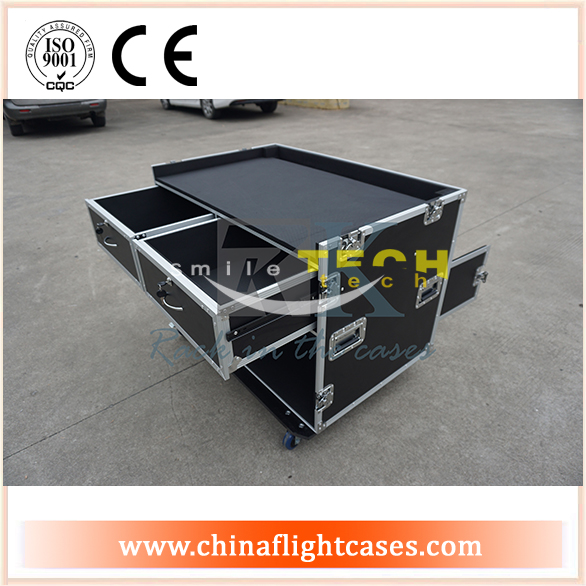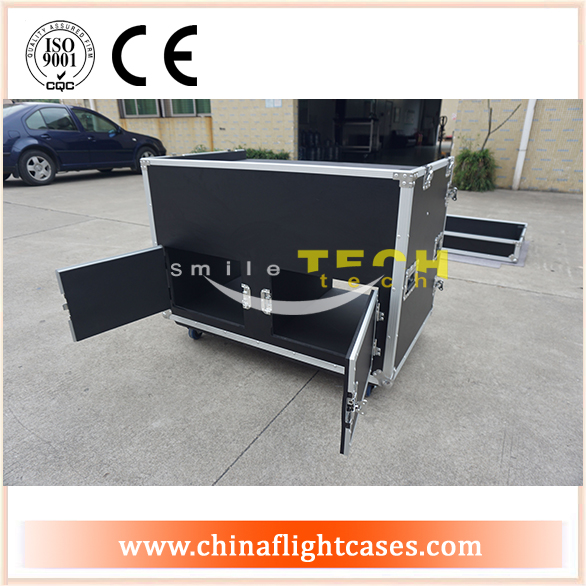 If you are looking for some flight case workstation and want to have your over work style , feel free to call us and our designer team would love to help .