NEWS
Portable pipe and drape photo booth kits with Velour Drapes
time:Wednesday on Jul 19, 2017 editor:admin
Everyone's life have irreplaceable memories , to capture irreplaceable memories at once in a lifetime events is a wonderful thing . what we do is try our best to offer you a cool place -Photo Booth Kits , so that you an enjoying there . You can show yourself without fear, cute,naughty, insolent, ect .any expression and action,we want you to savor that day , that moment , that age through treasured photographs.
RK portable photo booth kits is wild used in the party , event , every good moment in your life we can help you save !
Each Photo Booth (10' x 10' Room) Package is made by below items :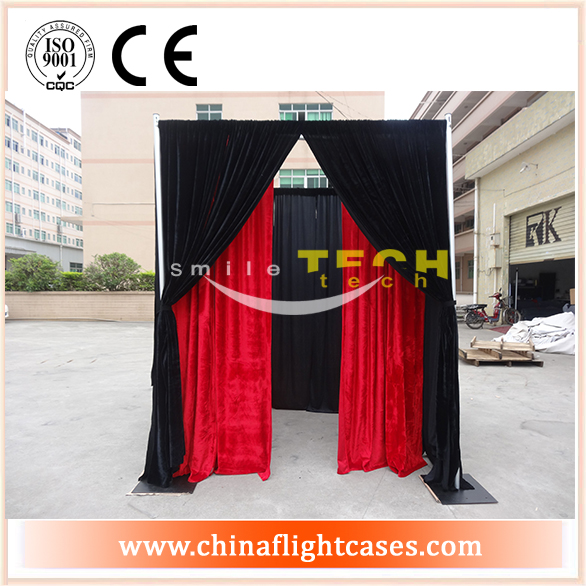 1. 4pcs fix height 8ft upright,

2. 5pcs fix length 6ft crossbar

3. 4pcs 500x500x5mm large base plate.

4. 16pcs 1.48*2.44 m black velour drape and 4pcs 1.48*2.44m red velour drape

Application: Event,exhibition,Fashion Show, amusement park,etc.