NEWS
Custom Purple Drawer Flight Case With Black Hardware and Eight Interior Drawers
time:Wednesday on Aug 02, 2017 editor:admin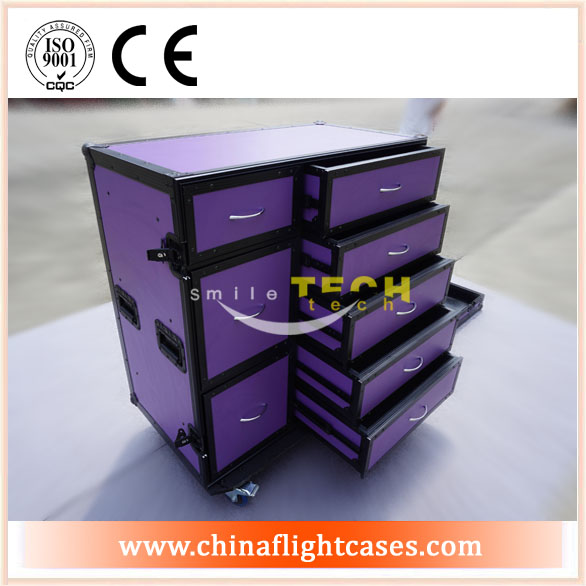 Flight case made of purple color is rare in our drawer case series, this model is special with purple color plywood assembled and black metal hardware. Let's make a short introduction about this purple drawer case.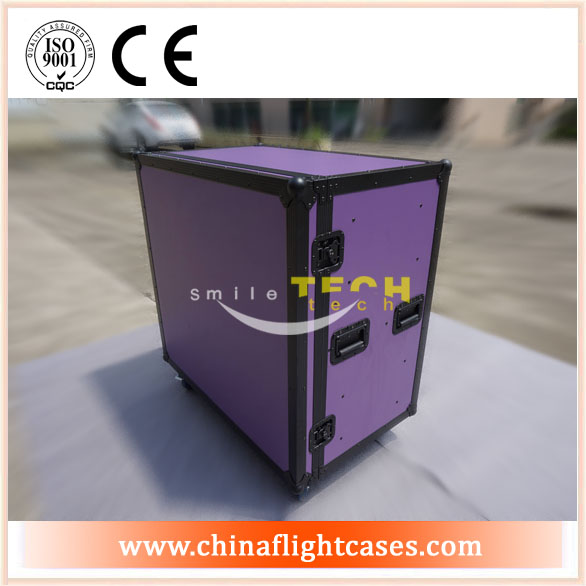 This drawer flight case is mostly used as closet on house living, or case for hosting documents in office. It is practically useful and also looks stylish and exquisite. Just like the same as other style of drawer case here, this drawer case is dismoutable with a movable board on a side. Caters with brakes on the bottom make it convenient for moving. There are totally eight drawers inside the case, with three on one lift, five on the right side. Each drawer is different from others on the size, with is better for us to classify our goods of different sizes. Black hardware make it special on external look, and also make is tough strong enough for protect the case from broken. For more specifics about the size and interior structure of this purple color custom drawer case, please contact with our sales colleagues on our web.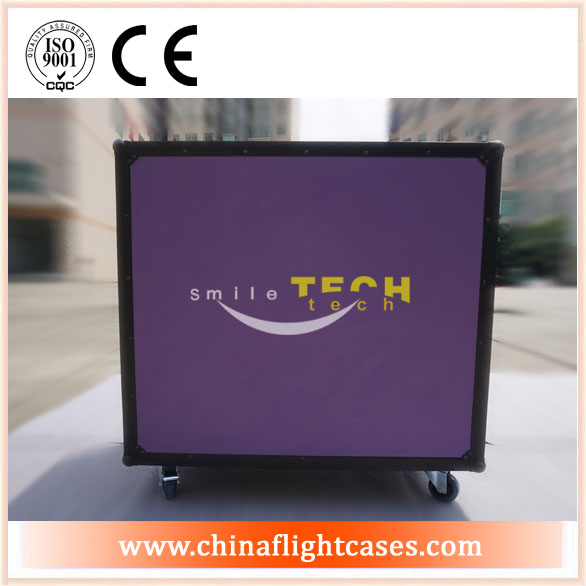 Since RK is a manufacturer and export supplier of flight case in China, our product is qualified. We promise our customers of quality guarantee and good after-sale service. Our delivery is fast and our delivery package security is good. Please follow us on our website for more about our flight case product.