NEWS
New Design Drawer flight Case With Side Stand Table and A Mirror
time:Tuesday on Aug 08, 2017 editor:admin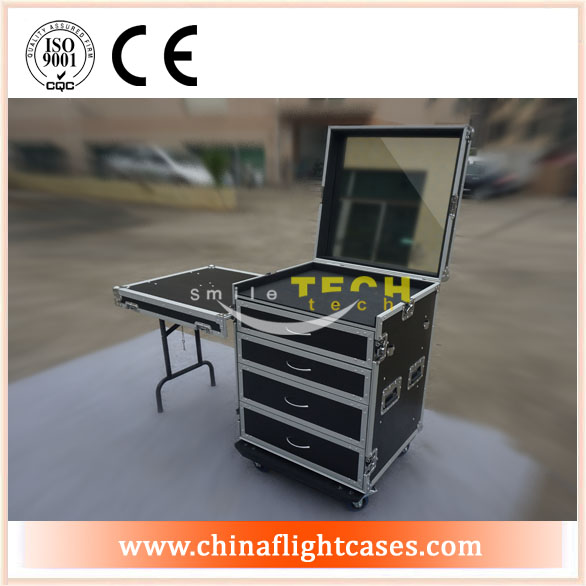 This new designed drawer case is detachable with a caster board on the bottom. It is constructed with a case body with four interior drawers and a side table. Here are details about this new drawer case on the description below.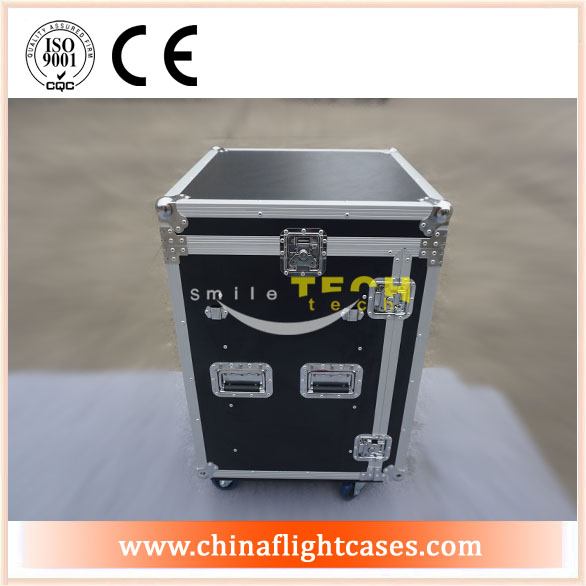 This black plywood drawer flight case is tough hard for protection of your hosting goods, and easy to dismount into a station with a mirror and a side table. This drawer case could be used as a dressing table in your living room. It is quite useful and also stylish. When dismount the board on the side of the case body, there you can see four drawers inside the case. It is large enough for hosting different kinds of your personal goods inside, and also, there are separative cells in the drawers, which is better for you to classify your personal belongings. It's convenient. When it is folded and assembled the board back, it is a large case with roll wheels on the bottom.This movable case make it easy for transportation of your hosting goods or tools inside. Other features like complete hardware system, such as ball conner, lockable butterfly latches, rubber cover lift on both side, caster board on the bottom, ect. To see more details about this case, please check it out on our website.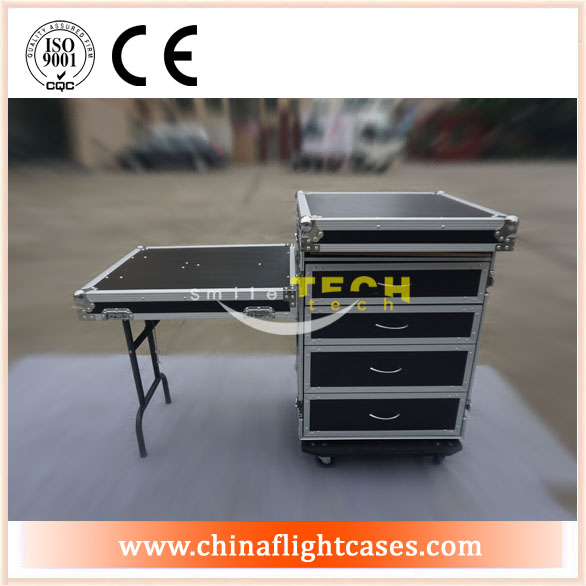 RK also designed and provided drawer cases of other styles and models to customers around the world, please contact with us if you are interested in our custom drawer case. Since this is custom flight case made in our own factory, customers can designed and customize their own case from us as long as you contact with us. We are glad to receive your consultation.