NEWS
RK Aluminum Alloy Concert Truss Frame, Truss Roof For Wholesale
time:Friday on Jun 23, 2017 editor:admin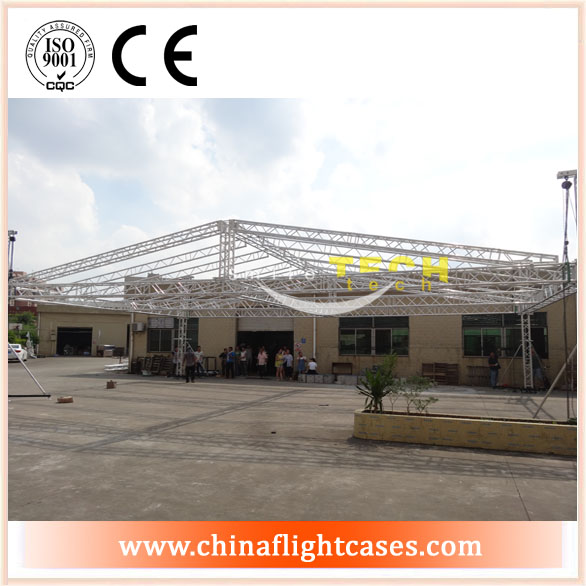 RK also has a manufacture process line on concert truss frame. Our aluminum alloy truss consist into the whole framework, like truss roof, truss tent. There are different truss parts and hardware in the constructed in the whole system. Here we make a short brief about our truss frame system.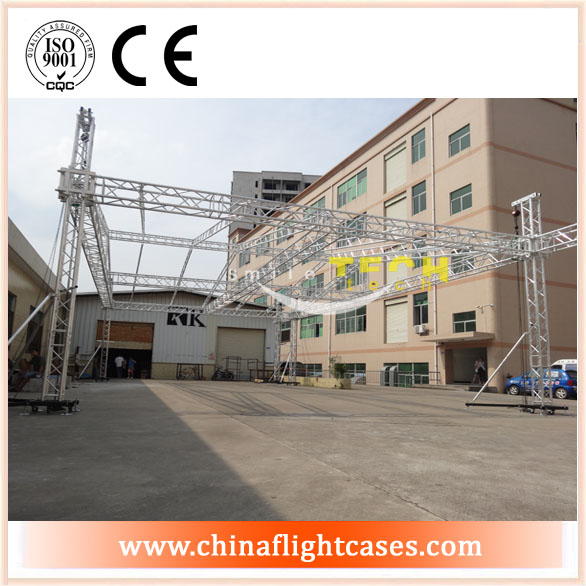 Our truss frame is made of aluminum alloy, it is a little heavy on transport. There is a little complicated for holding up and building a massive truss frame for concerts, it requires manual work and time to complete the job. Firstly, we should classify the small truss parts and hardware in to different group, and then choose the right position and filed for the the whole truss framework. When this basic work is done, then is time to mount the four props of four sides, these props has to be strong enough for supporting the truss roof on the top. It is high of miles and looks magnificent. When the truss props are completed, than is time for construction the truss roof. The Truss roof is large and heavy, it is mounted on the ground by hands, and lift up to the top by machine. Workers have to connect the roof with the props on a high position. So the personal security is important on the work of truss frame construction. When the whole truss framework is completed, and we should check each part of the whole frame is completed and tightly screwed. The Whole truss system looks so great in the concert with the shining lights hanging on it.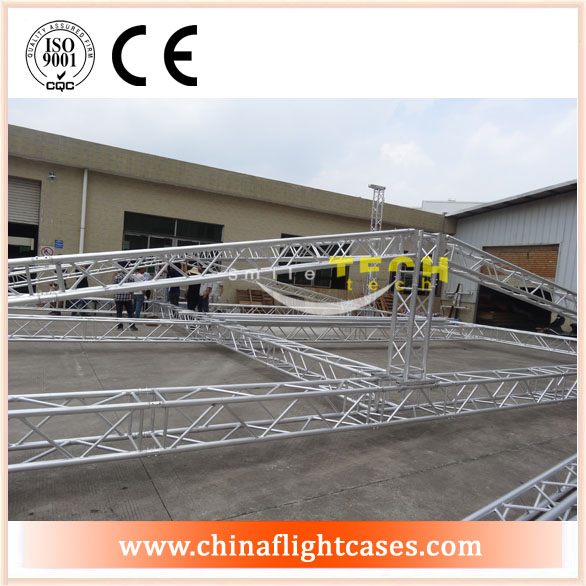 RK provides truss frame and truss hardware of different shapes and sizes, please land on our alibaba platform for other models. You can also leave us your massage on our website if there is any question about our truss product.