NEWS
RK Smart Stage For Public Speech or Outdoor Public Meeting
time:Friday on Jun 23, 2017 editor:admin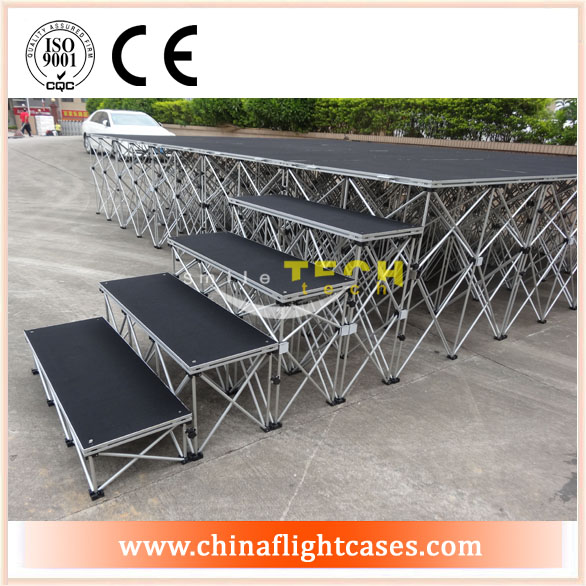 RK's smart stage is our hot sale product in stage series. This kind of stage features of light in weight and portable, easy to mount and take down. Usually, there would be black drape covered around the stage. It is mostly used on public speech or public conference. Here we make a short brief about this portable stage.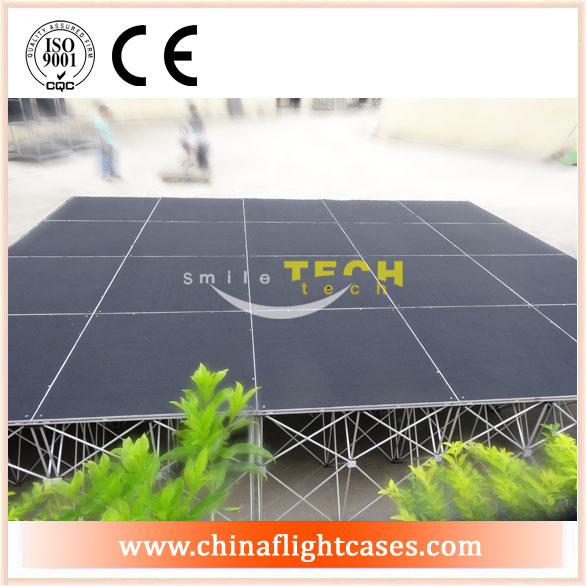 Our smart stage is consist of two parts, the platform and the rack base. We used tough hard fireproof plywood as the platform and and aluminum alloy folding rack for supporting. This plywood platform is tough strong enough for bearing great pressure of tons, it is totally safe for numbers of people standing on the stage. The unfolding rack on the base is also strong enough for supporting great pressure from the platform, which keeps the steady of the whole stage when people stepping on it. There are supporting racks of different length and platform board of different sizes, which makes stages in different height and sizes. Since this stage is easy to mount and take down, light weighted and portable, it is welcomed for customers in the market.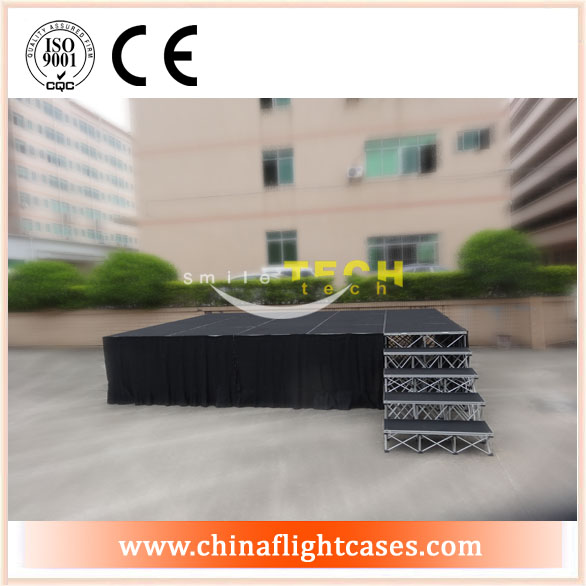 Since RK has been working hard on improving stage manufacture process equipment and craft, our products is qualify and getting better. There will be more and more new products of portable stage coming from our factory, please follow us on our website.