NEWS
RK Perforamnce Stage of Folding Stage With Dull Polished Platform Surface
time:Wednesday on Jun 21, 2017 editor:admin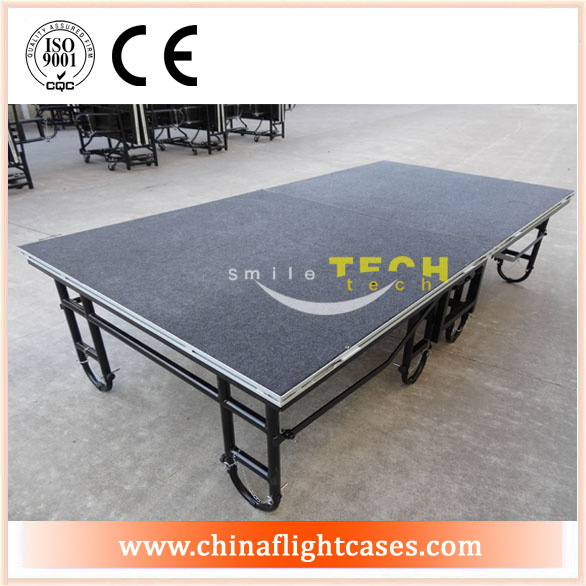 RK's folding stage features of foldable for transportation and tough strong for bearable of heavy gravity pressure. Since our manufacture process line has been updated, our performance stage of folding stage has been upgraded and meets customers' favor in global market. Let's see one example of our smart stages here.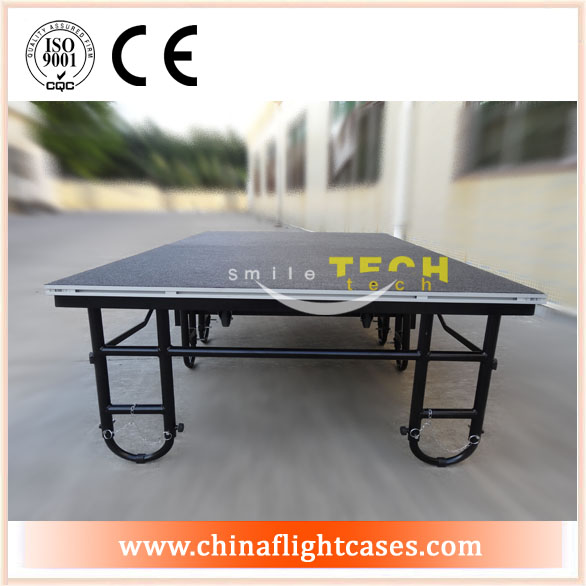 This stage we introduce here is made of hard iron on the base rack and tough hard plywood on the stage platform. It is mostly used on public events for for speech or election activities. It is strong enough for bearing great pressure of tons gravity. Seen from it's platform surface, you will find there is dull polished material covered on the surface, just for purpose of anti-skid and Scratch proof. The sustaining rack on the base is made of hard iron and covered with anti-rust painted coat. The folding base makes it convenient for moving on transportation with casters on the legs. When covered with black drape around the stage, joint with step, this folding stage is completely perfect. You will find yourself graceful and bright when walking on the stage in front of your audiences.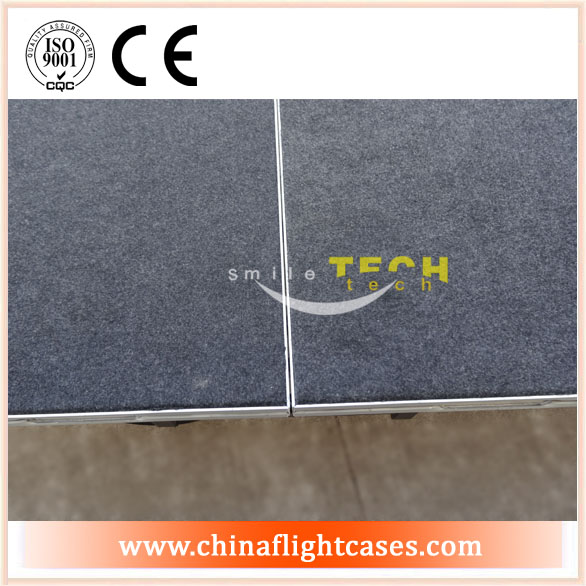 RK also provides stage of other styles, such as concert stage, aluminum stage, beyond stage, ect. We provide quality pass certification to our customers before they purchase our stage. Please follow us on our website for more about our new products.