NEWS
Black LED Display Case With Crystal Multi-layer and Bottom Drawers
time:Wednesday on Jun 07, 2017 editor:admin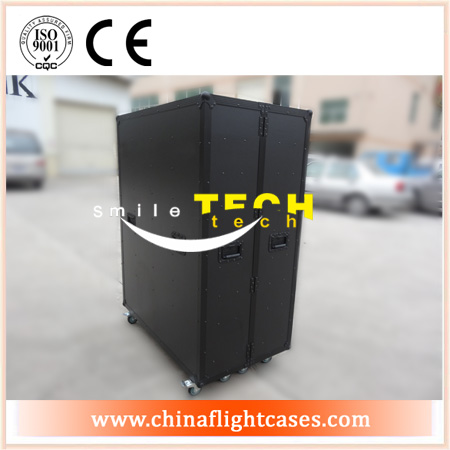 RK has come up with an idea of making a new style display flight case mounted with bright LED lights, and now it come true in our hard work. This large case is combined with two separated parts and constructed with hard black plywood. Here we make a brief about the interior structure and function about this black LED display case.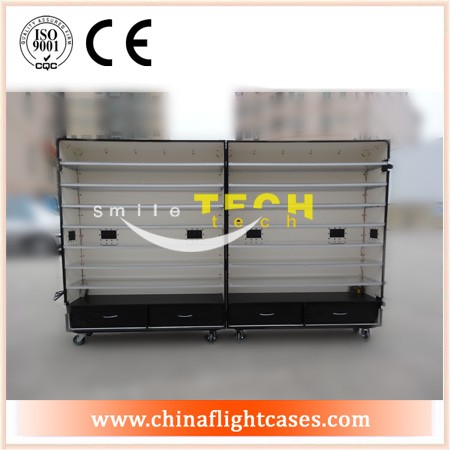 This flight case is made of hard fireproof plywood painted with black color, and assembled with black metal hardware. It's strong and rugged enough to provide good protection to your hosting goods inside. When opened, you will see there are layers of crystal board set inside in order. These crystal board layers are made of light weighted toughened glass. When you see more carefully, you will find there are many small LED lamp holders infix in the internal wall.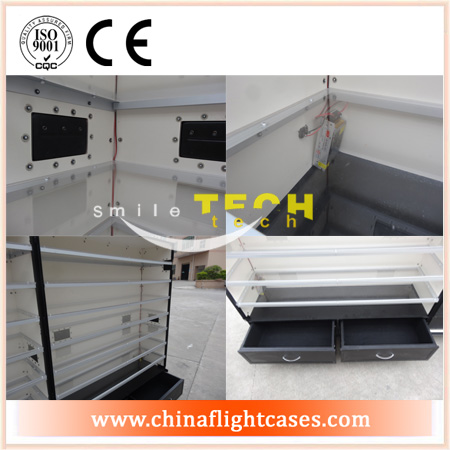 These LED lights are shining with white color and looks beautiful in the dark. It is mounted with LED bars in the wall and the edge of the layers that makes this display case special and great look. You can display your samples or promotion goods on the shelf. Multi-layer style interior structure makes it convenient to classify your goods. There are bottom drawers on the base, which provides you more space for storage your goods. These drawers are lockable, this would keep your personal goods in good security.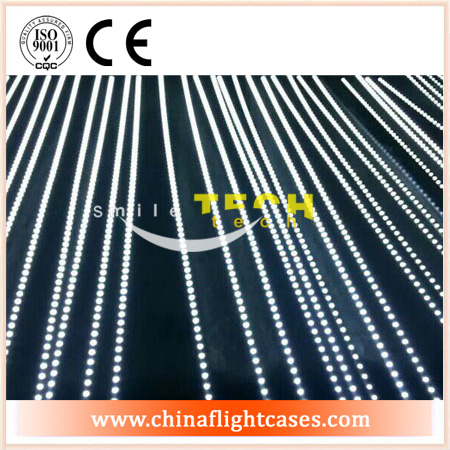 When closed up the whole case, there are butterfly latches on the joint. You can lock up the case strongly and move it any place you like since there are casters on the bottom, shopping malls, sales filed market. You can even used it as storage rack at home. It's functional for use. Metal lifts on each sides of the case make it convenient to lift up the case when transport it. It's stylish and useful.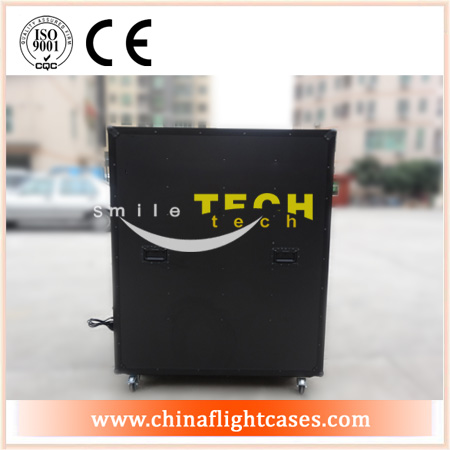 Since this is custom made flight case from our manufacture house, customers can design their own favorable style and interior structure of display case if this one is not so good. For more specification about this display case, please contact with our sales colleagues on our website. We are glad to share our opinions with you.