NEWS
RK's Strong Aluminum Alloy Fence of Crowed Barrier Used On Audience Filed
time:Saturday on Jun 03, 2017 editor:admin
Crowd barrier in a kind of fence which used on audience filed or along the road to keep the security of crowd of people. This barrier is usually made of hard metal and painted with black and yellow color. Here we introduce our new product of aluminum alloy crowed barrier in the in the follow, just to make a short illustration of the specialty of our metal fence.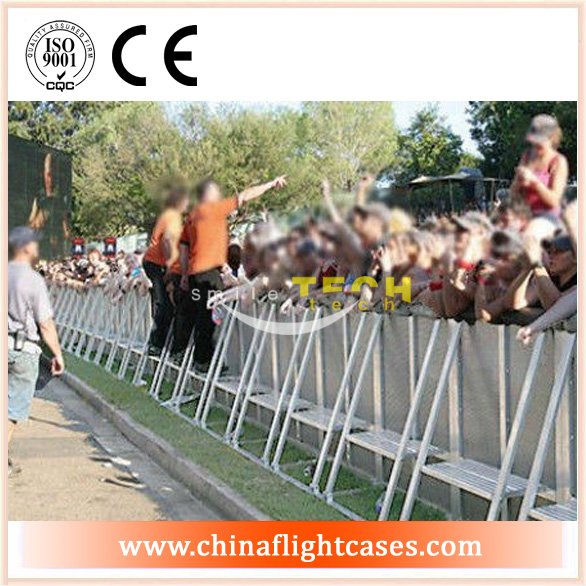 Our aluminum barrier are made on standard size of 1.5m*2m, 2m*2m, 2m*4m, 2m*6m on the standing part. It's constructed by parts into a long line, by which a long strong fence is hold on the ground. Our fence is tough strong enough to hold crowd of people. Usually, there is a small platform on each of the part. The securities can standing on the small platform to control the audience in case of the happening of sudden accident. These crowed barrier is always widely on audience of concert, event, or matches. Sometimes it would be used on public place like airport, school, or the front of meeting hall.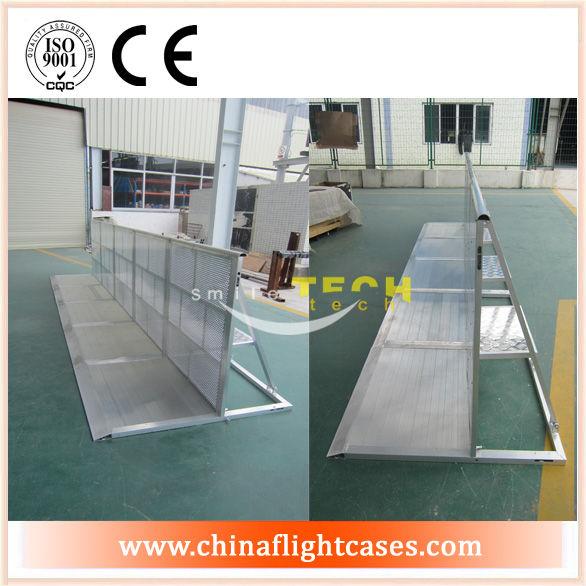 To be specific about the craft our fence, it's made of good quality aluminum alloy and welding seamed under exquisite craft. We have to make sure the fixedness of each part because it maters the security of crowed people. The features of aluminum alloy material is that this special metal is rustproof and not easy to break. Unlike some other metal barrier with anti-rust coating, this kind of crowd control barrier is rust free for permanent.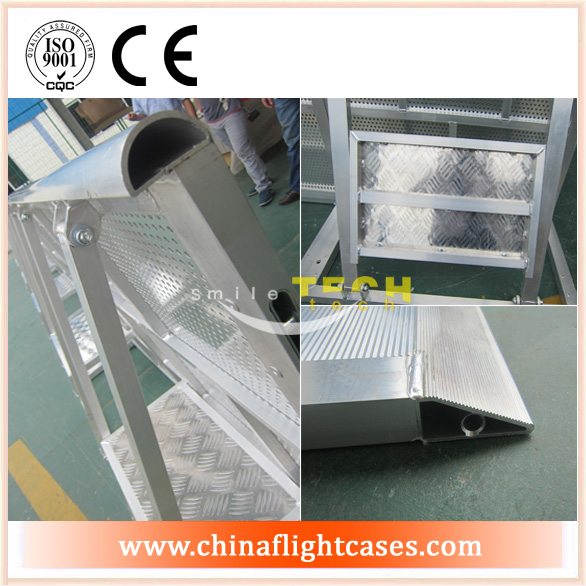 Since we are the manufacturer and supplier of crowd fence in China, our manufacture capability can be up to 1000 pcs per month. We provide customers certification of product qualified before we arrange the delivery shipment. Our package security is good. We also provide accessory of screws, spanners, drivers, ect. Together with our delivery for consideration the convenience of our customers. We welcome customers around the world for visit of our factory. Samples are acceptable for delivery before purchase.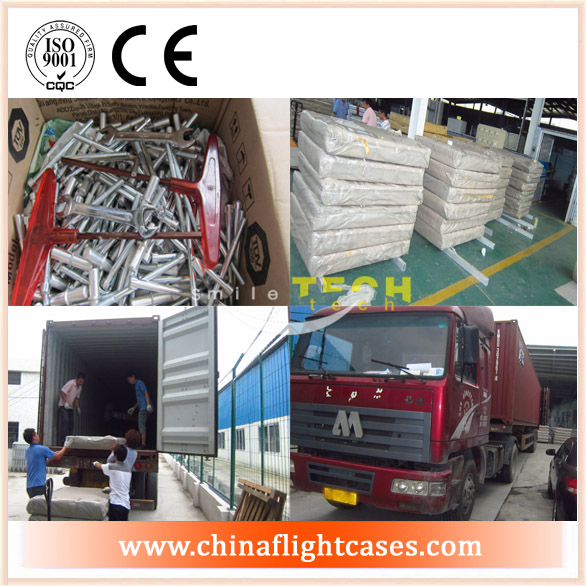 Here is all about our product of aluminum alloy barrier. For more details, please leave your massage on our website. We are looking forward to your consultation and further business cooperation. Choose good security, choose RK's crowd barrier!