NEWS
Portable Height Adjustable Smart Stage For Concerts or Events
time:Friday on May 12, 2017 editor:admin
Stages are not the style used to be in nowadays. Light weighted and easy to hold up and take down, and the mostly is, bearable for great pressure of tons, that's what features a stage would have in modern technology. Here is our new designed portable stage of smart stage, which features all the aspects mentioned ahead. Let's see what it looks like.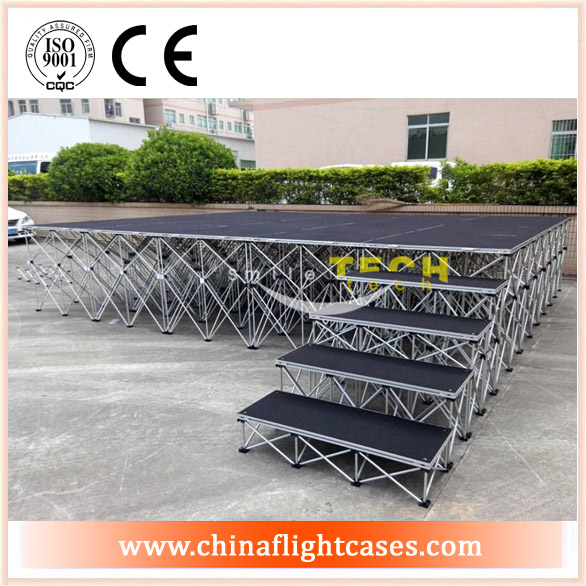 Our portable stage of smart stage is joined by pieces and hold up by adjustable aluminum alloy rack on the base. The stage platform on the surface is made of plywood and covered with anti-skid carpet. There are different sizes of and shapes of platform to choose from. Usually, we offer sizes of 0.5m*0.5m, 1m*1m, 1.5m*1.5m, 2m*2m. Diameter of the same size in a quarter circle for conners. As you can see in the pictures, height of the stage are arrange from 0.45m to 1.5m. The whole stage with steps consists of small parts in different height.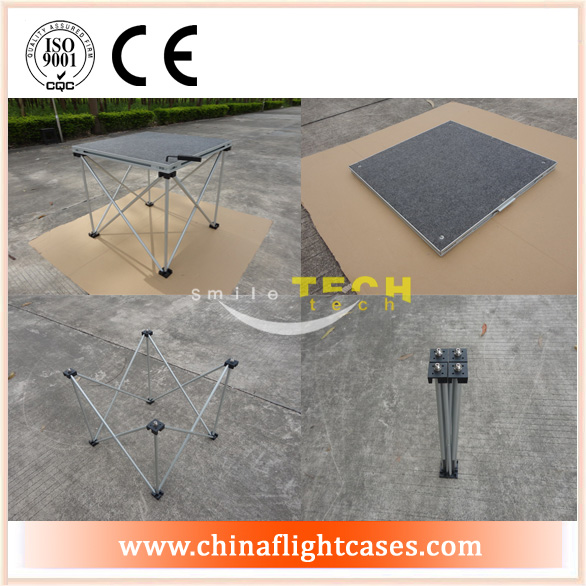 Since we are a performance stage manufacturer and world trade supplier for over 10 years, our manufacture technology are mature developed. Our smart stage have to pass the quality test before we put it into the export trade. We make sure the fixedness of each rack on the base and the fastness of each screw. Our staffs will test the steady of one part by putting pressure of tons in weight before we package the delivery.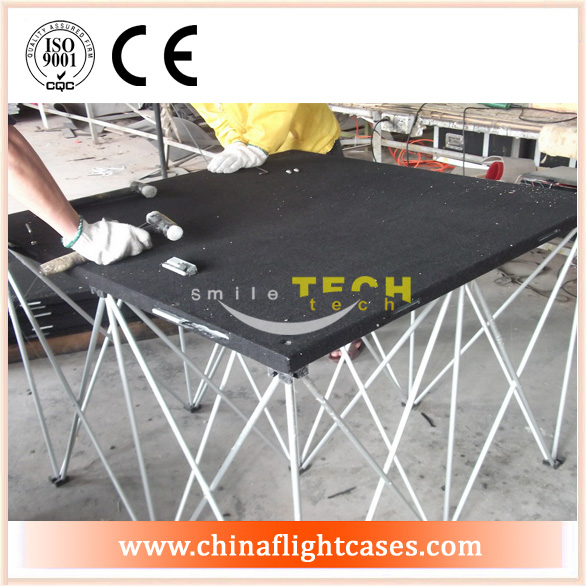 Now we've seem the specialty of new style performance stage of smart stage, from it's structure, function, and other features. There are more and more new style performance stage coming from our manufacture house, please follow us on our website or leave us your massage if you have any questions about our stage. You can also contact with our sales team for details about this smart stage or quoted price. We are here glad for help.