NEWS
Elevating Controllable Truss System With Black Stage Curtain
time:Friday on May 12, 2017 editor:admin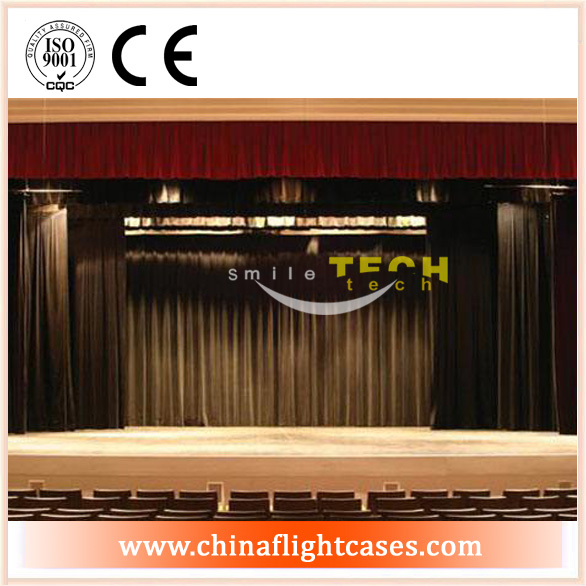 Truss system used on performance stage is quite normal in theaters nowadays. Truss rack system with black drape on the stage gives us the feeling of exiting when the opera is going on show. RK has been making and providing truss and stage curtain to the global market for more than 10 years. Our truss system and drape are made of good quality material and processed under exquisite craft. Let's introduce one style of truss with black curtain series in the follow description.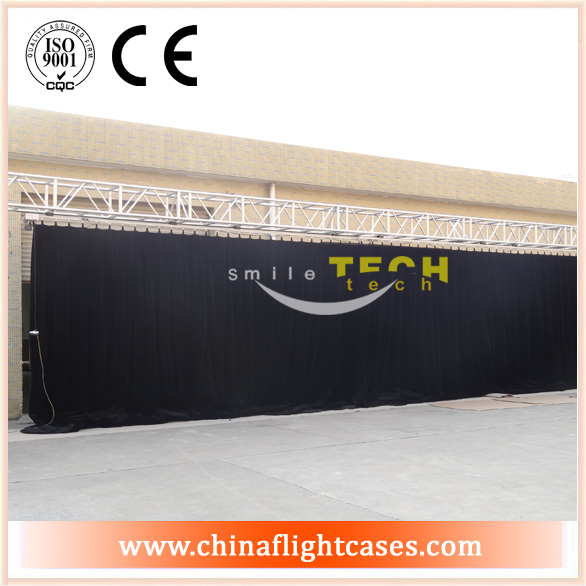 This truss system is constructed with rectangle parts. With wires connected with the controller, this truss system is elevating controllable, which make it easy and convenient for us to install the hanging lights and curtain drape on the truss. Black curtain drape are divided into two piece on both side, just like the window curtain. It's made of solid velvet. It can totally covered the whole stage when the curtain is unfolded, just like it show on the pictures. Since these products are custom made in our factory, we can provide truss rack of other styles and sizes, curtain drape of different colors to customers.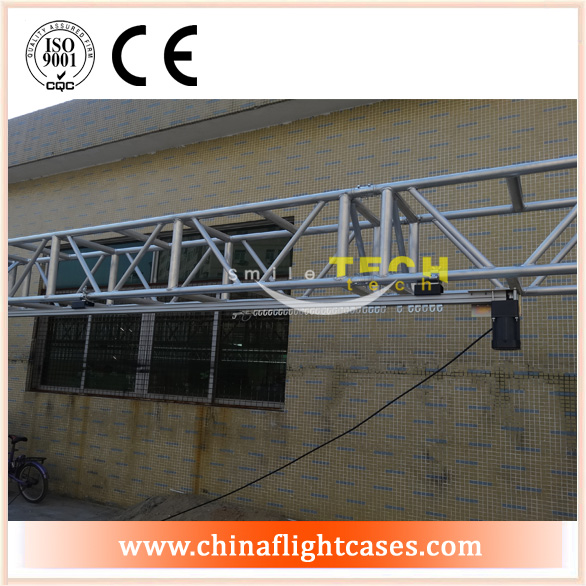 This is a brief introduction about our products of truss and curtain drape. For more specifics about our truss system or stage curtain, please follow us on our website or contract with us. Any question about the minimum purchase quantity or quoted price, package details, please leave us your massage or contact with us via phone or E-mail, we will give you soon reply as soon as we receive your question. We sincere hope we can build a long-term business relationship with you.