NEWS
Microphone Flight Case with Wave Sponge and Extra Interior Cells for Racks
time:Friday on May 12, 2017 editor:admin
It's quite normal that we take our microphones, racks, wires and other acoustics
equipment from place to place, a conference hall to another. Something bothers
us is that how we put all these stuff together orderly in a certain place, for which
we can take our equipment out easy without missing any part. Using a microphone case is good way to erase your worries.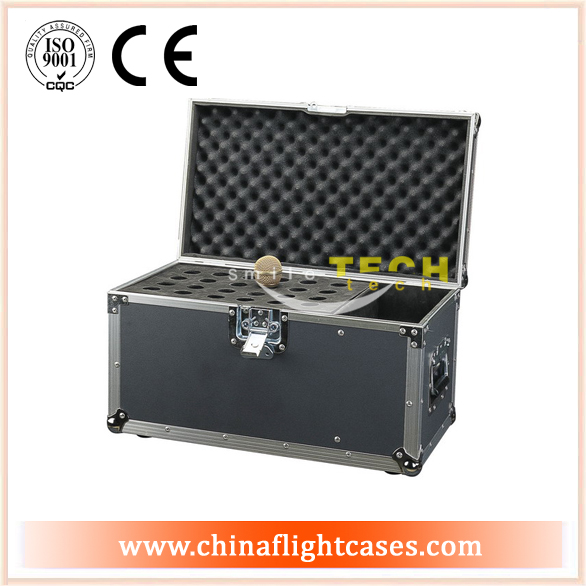 There are all kinds of microphone cases on sale in the market, and all this case are different from the out looking like colors, sizes, styles. Different cases are used for microphones of different brands and styles. Here we introduce one of our new designed microphone case as an example. This new designed microphone case is made of fireproof plywood. It's tough hard enough to provide full protection to your hosting mics and other acoustics equipment. Seem from it's out looking, this green painted wooden case is stylish and special. The most important is, this case is disassemble with metal lockable latches. There is a pull out drawer inside the case to host your microphones, and four cells as extra room for other equipment like wires, racks or some electric accessories. There is thick wave sponge on the cover, which is used to keep your hosting mics safe from damage of sudden shocks in transport.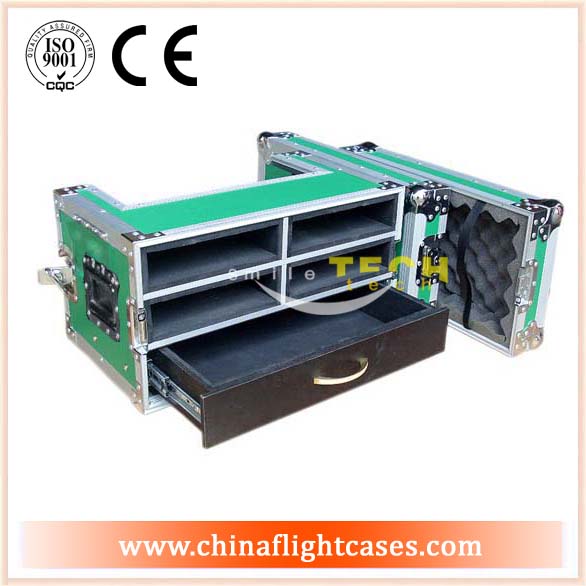 For most of the microphones which is used in events, concerts or performance, there is usually a long stand rack together hosting together. This requires a microphone case of extra hosting cells for the racks, and the space rooms have to be on the certain size of the racks. There must be thick foam inside the case for security of the hosting equipment. RK provides microphone cases of different styles and sizes. Custom case for your microphones or acoustics gears is a good way to keep them in good addition for long term use.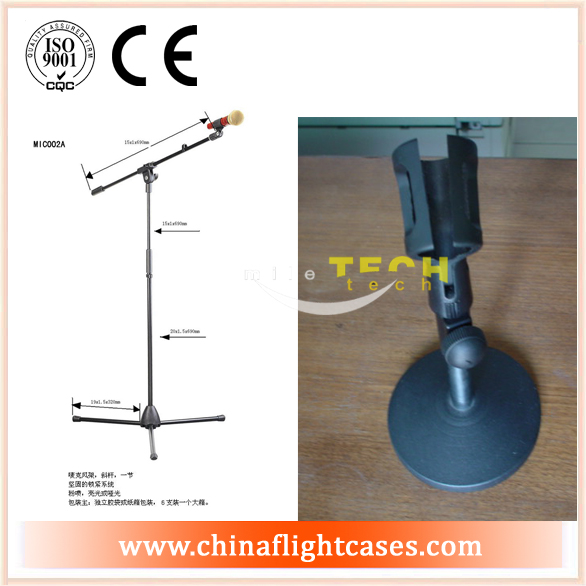 Please follow us for more new design custom flight case on our web. You can leave us your inquire massage on our website or contact with us directly. We are looking forward to you consultation.