NEWS
New Design Custom Case of Three-Case Constructed Black Aluminum Case
time:Friday on May 12, 2017 editor:admin
We have introduce so many aluminum cases in previous, but this one is totally different. Have you ever seem any aluminum flight case like this style before, easy movable and three parts combined? I think you would say no, at least rarely. Well, let's make a short introduction about this aluminum interface unit case in the following words.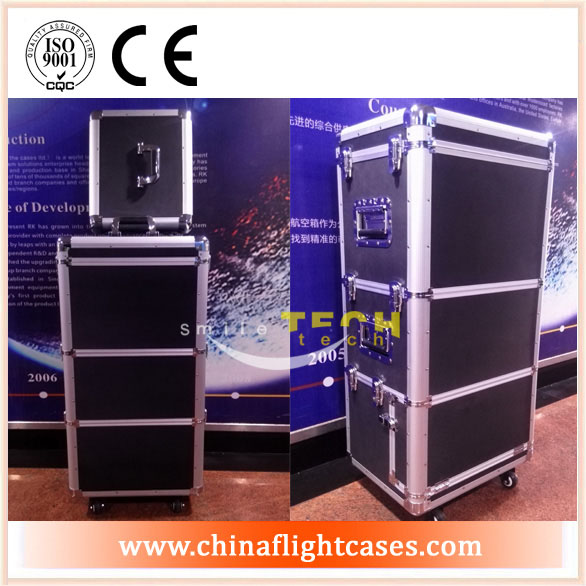 Seem from the picture, this case is tall and little large. It's combined with three cases on lockable latches, so you don't have to worry about the circumstance of slide and fall down when pushing or pulling it. There is a hard rubber lifting handle on the top of each case, for convenience of taking each small part away from the whole unit. Rugged casters on the bottom case for easy moving and four small rubber stand on the bottom of upper two case for stable stand. Cases are disassemble for easy putting in and taking out the goods inside.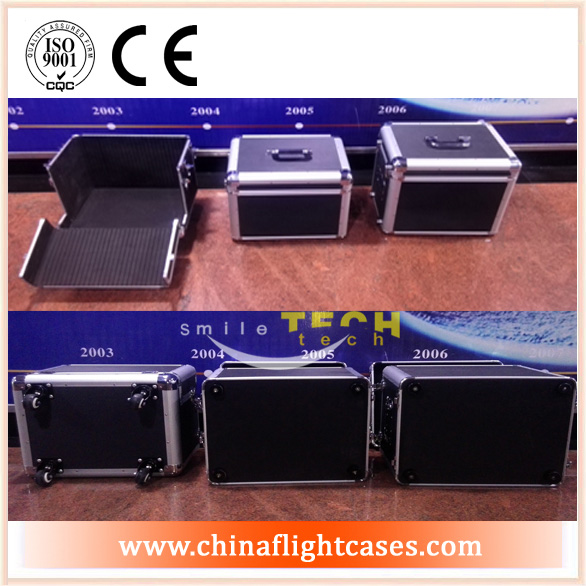 This unit aluminum case can be used for hosting different goods, and has been used in different areas of our life, like business, medical, house living and so on. Since this case is custom made in our factory, sizes, colors and style of the case can be customized. Please feel free to contact with us and tell us your new idea about your custom case, we would do our best to make it in real for you. Choose RK, let's rack the world!