NEWS
Introduction of Three Colors Plywood DJ Turntable Coffin Case
time:Friday on May 12, 2017 editor:admin
DJ turntable coffin is a kind of flight case for protection of DJ turntable mixer equipment. As we know, working as a DJ is not as simple as we think. A DJ has to running from place to place, bar, gig, party, or event, and carry the audio and mixer equipment together. Since these equipment are expensive, full security is really needed, especially in transportation. Using a DJ coffin case for protection is a good way to keep you equipment in a good condition. Here we introduce our new design DJ coffin case in three colors, mainly about it's interior structure and hardware.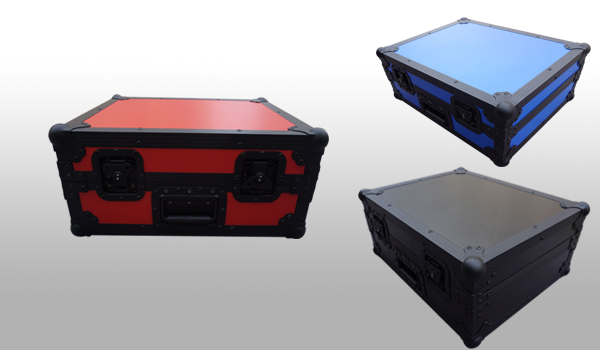 This colored DJ flight case is made of fireproof plywood. We choose hard strong plywood as material because such kind of plywood is rugged and light in weight. This plywood piece features of fireproof and waterproof, which offers the best protection shell for hosting equipment. We assemble the wooden case with metal hardware. The hardware parts, which contains of ball conners, lockable latches, rubber covered lifting, ect. are painted with black features of anti-fouling and anti-rust.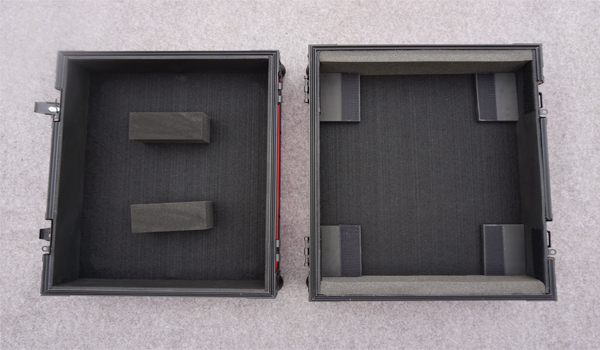 We set pieces of thick foam inside the case, just on the right size of the hosting turntable mixer, to keep the hosting mixer inside away for sudden shock or crash in transportation. Since this case are disassembled, cover of the case is removable. You can play your DJ mixer together with case. It's convenient and thoughtful. Since our case are manufactured from our factory, colors and size can be customized as long as you get in touch with us and tell us your new ideas. We could make it without worries.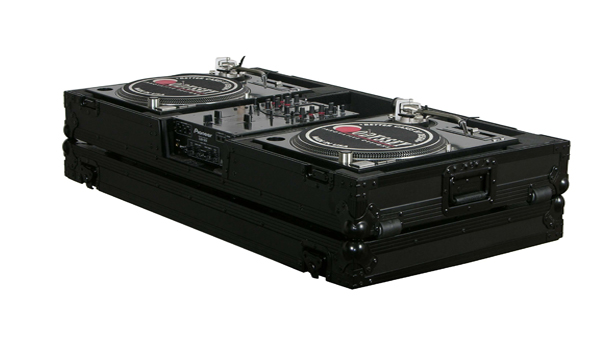 Now we've seem how this turntable DJ coffin case works for protection of our mixer equipment, and also how is the interior structure like in the above description. It's necessary for you to choose a suitable for your equipment if you are a professional DJ. No more hesitation, just choose our colored DJ case and be a cool DJ!