NEWS
Why Use Black Velvet Pipe and Drape System As Stage Background Decoration?
time:Friday on May 12, 2017 editor:admin
Black Velvet Pipe and drape are used for business expos and trade show to provide for a classy event.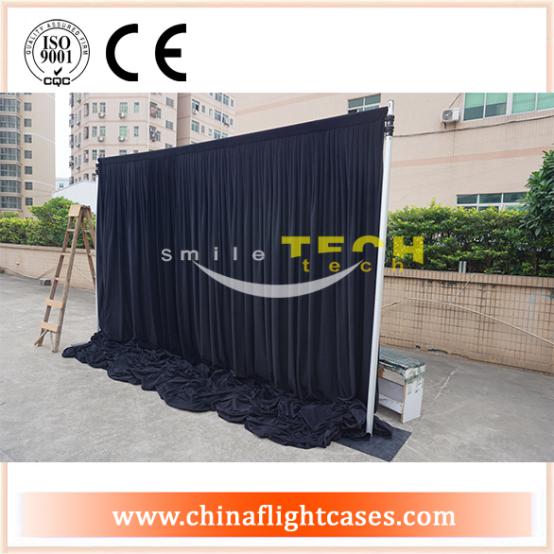 RK's high level black velvet drape is Blackout 80% and Flame Resistant, per sqm around 250 g. From the light transmission and weight up, is more suitable as a stage background. Even in the outdoors, if the wind is not too strong. the curtain will maintain a good flatness. What more, to choose the black velvet drape, there have one more important thing, when the lights show on the drape, the lights will not change, some other drapes might makes the light divergence, some patterns will not be well displayed on the curtain above. While you needn't worried about this, if you use the velvet.

Based on your require and consider about the safety of using situation. The higher the upright you choose, the shorter crossbar, the heavier base plate combination will good for you.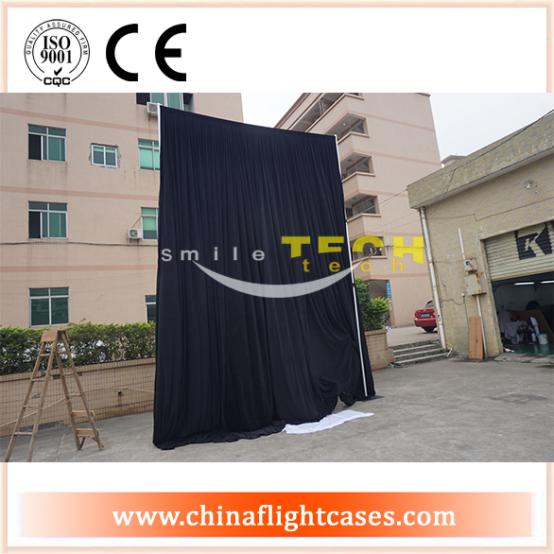 Contact us soon to reserve for your next big event and tell us the size of your pipe and drape, what fabric do you need please call us at: 86-8364-3116