NEWS
Performance Stage of Concert Stage With Heavy Load Pressure Resistance
time:Tuesday on Mar 28, 2017 editor:admin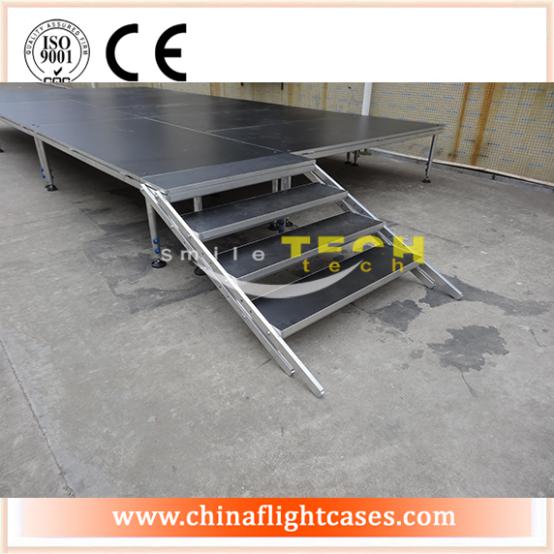 Staging is a key facet of any performance. Whether you need a small platform for presentation at a conference or a larger setup for an outdoor concert, stage provides the ground beneath your feet.

This aluminum stage features of high quality, lightweight deck, offering a industrial plywood surface, with water resistant and anti-skidding qualities. Make sure everyone on the stage is safe. Most stage platform is 4ft x 8ft, 4ft x 4ft.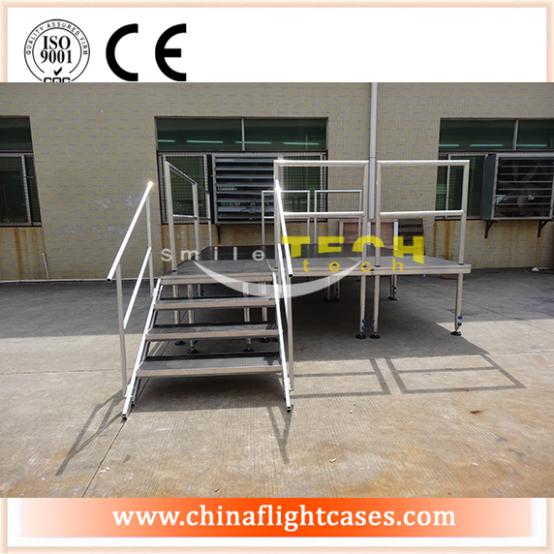 In addition to our fixed size stages, we are outfitted with a large inventory of portable staging decks which can be made into custom stages of any size. These custom sized stages can be built to suit both indoor and outdoor settings as well as augment our other available stages. The stage decking's adjustable height and adaptable size make them perfect for any indoor or outdoor setting or performance.

Any inquiry about the concert stage, please feel free to ask. We are happy to hear form you and ready to make your concert amazing.