NEWS
Portable Plasma Display Case of LCD Plasma Case With Wheels
time:Wednesday on Mar 29, 2017 editor:admin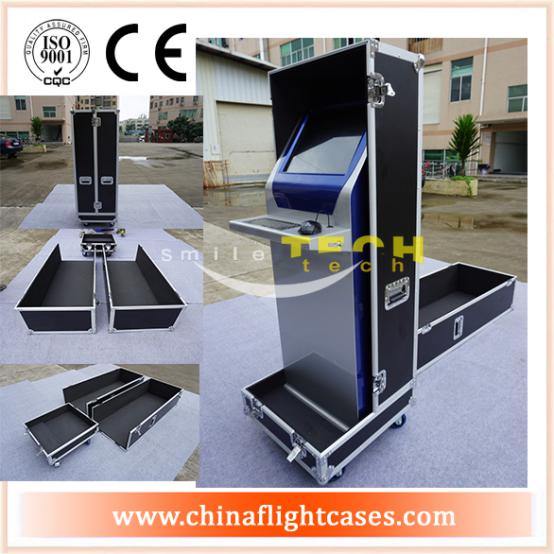 Here comes RK's new design Kiosk flight case of LCD plasma case, stand display flight case. Make it a safe way to delivery your LCD stand display and Kiosks from China to your country !

Based on your LCD stand display and Kiosks' shape, detail CAD drawing, our designer will use different kind of thickness plywood and foam to make you a suitable flight case for you . 9mm or 12mm plywood to make the flight case body, soft and 30mm or more thickness foam inside to help protect the scree surface, strong wheels with brake. Durable hardware. Protect your display from any situation.

Kiosk flight case LCD stand display flight case is not just a way for shipping, they also helps you in any transfer. Love your Kiosks and your LCD plasma TV case of stand display case, hold it in the case, don't let them naked ! They deserve a durable and wonderful clothes !