NEWS
Wedding Decoration of LED Star Curtain Backdrop With Full Color
time:Monday on Feb 27, 2017 editor:admin
How to decorate your wedding back ground ? Is there any good electric products for wedding decoration and atmosphere making. Here we introduce a new wedding backdrop to make your wedding or party special - LED star curtain backdrop.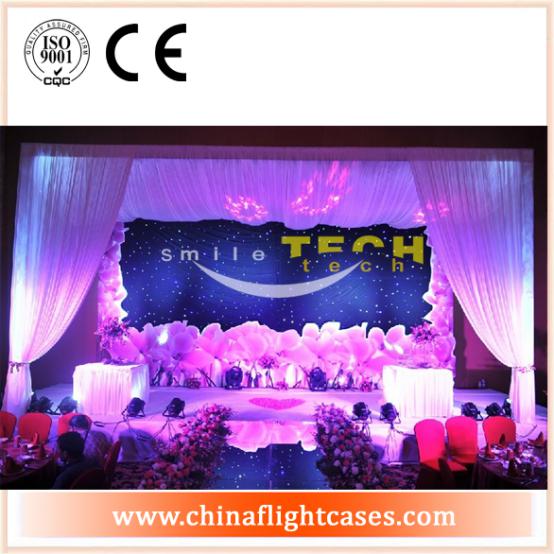 The LED star curtain is a large piece of drop with shining lights. Made from high quality, low reflective material and can quickly be mounted onto a goalpost or DJ stand using the provided reusable cable ties, making them ideal for mobile DJs and stage use. The LED star cloths are operated by the included wireless IR remote control, which can be used to change settings and brightness.

LED star curtain backdrop are covered with tiny bright LED "stars", these "stars" twinkle in various set patterns and can run on an automatic program and can be turn on and off by pressing a small bottom.

For more information about star curtain drape for wedding decoration, please feel free to call us at 0755-8346-3116, we are pleased here to offer you good advice.