NEWS
Hot Sell Custom Display Flight Case With Side Table and Two Drawers
time:Friday on Dec 23, 2016 editor:admin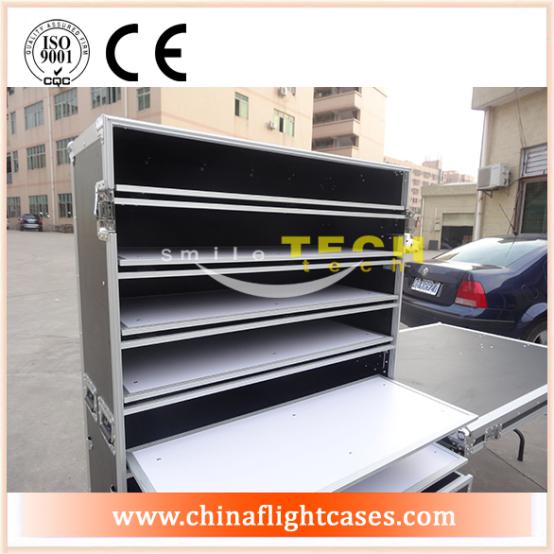 Smile Tech range of Custom- and Ready-made utility flight case of Display Flight Case is both stylish and functional with many top of the range features unique, including adjustable shelves for products of sizes, security locks, down lights, spotlights and safety glass.

You may want just small adjustments to suit your specific needs or you may be working with a tight space and have restricted access. Alternatively, you may just want something completely different to create a stunning retail display with your Show case.

There are more new custom cases of showcases, Display cabinets, Display cases, glass display cabinets, kiosk design, counter display, retail supplies, Display Counters, retail display cabinets, display counter coming to our warehouse.

Please contact with us if there is any questions about our products or E-mail to us for consultation, we are here to reply you as soon as we receive your massage.