NEWS
Pipe And Drape System Used For Wedding or Celebrating Parties Decoration
time:Monday on Dec 19, 2016 editor:admin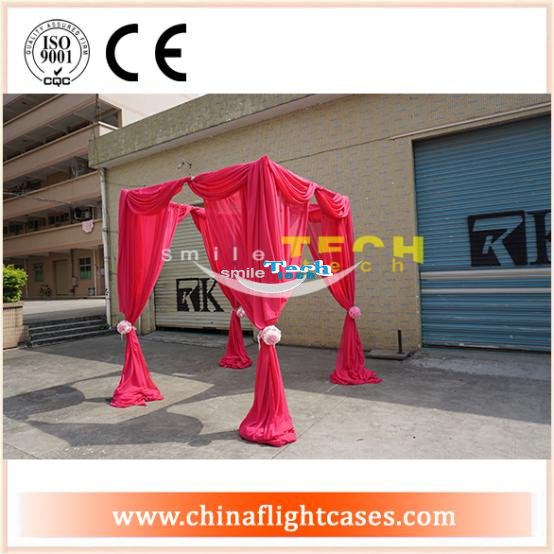 Pipe and drape system are used for business expos and trade shows to provide for an official event. Smile Tech is here to give your trade show display a sophisticated look with our round pipe and drape assemblies that complements any event.

Based on customers' requirement , we design this suitable and wonderful pipe and drape system of different colors to give your parties or wedding a great look. We also offers other pipe and drape series Such as pipe and drape system for wedding, party backdrop, stage background drop, LED light curtain wall , custom style pipe and drape, ect .

Please call us at 86-8364-3116 for specifics about custom pipe and drape or other new products, we are looking forward to your consultation.