NEWS
Portable Aluminum Stage for Concert or Outdoor Events
time:Friday on Nov 11, 2016 editor:admin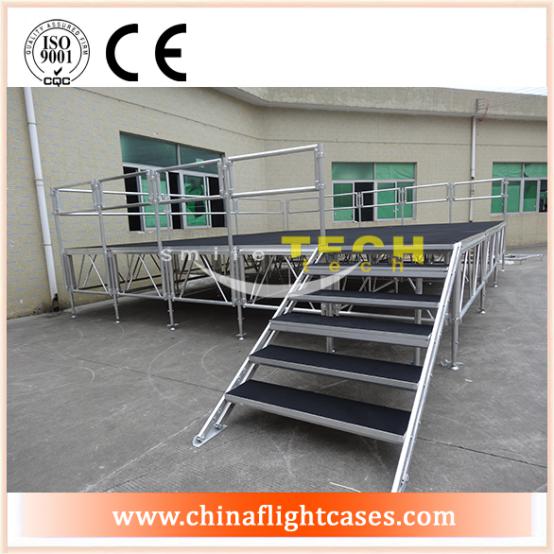 What kind of stage will be a good choice for your coming event and performance ?

This Aluminum concert stage can be qualified as the best and most versatile staging system available. It is widely used in event and big show .

The ST portable concert stage Top Line deck is a high quality, lightweight deck, offering a industrial plywood surface, with water resistant and anti-skidding qualities.

The Top Line deck has a reinforced corner, offering a standard spigot entry on the topside of the deck. All decks have a loading capacity of 900kg/m2 and are available in metric and imperial sizes and different shapes. The universal leg fitting fixes with one simple handle.

Please contact with us anytime you are convenient, ST team will offer you the best service.