NEWS
Sofa Flight Case Used as Office or Exhibition Furniture
time:Thursday on Nov 03, 2016 editor:admin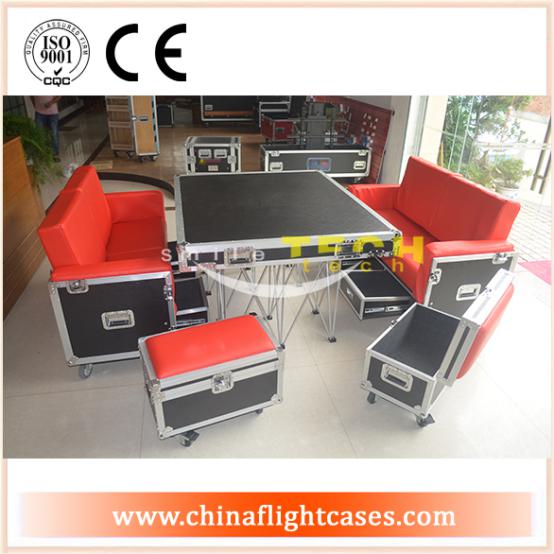 Over the last two years our research team, design team and production team have been designing and developing a range of furniture flight cases that can used in your office, home, exhibition area.

Here we introduce this office furniture flight case -double sofa flight cases to you in this text .

When we open the case , you can see, it designed with three parts, the tops lid with two risers will used as table. And the rest case will separate to two sofa flight case, can fit two person . Also consider about the seat limited, we also add two small flight case desk, when you open the small desk , you can also find the empty deign for you to storage something .

We hope the flight case furniture can bring more creative and convenient to our life and make it wonderful. We are still keep working on this furniture flight cases design. Any new ideal, please feel free to contact us. Let's make it come true!