NEWS
Fashion Round Pipe and Drape System for Wedding or Celebrate Parties
time:Thursday on Oct 27, 2016 editor:admin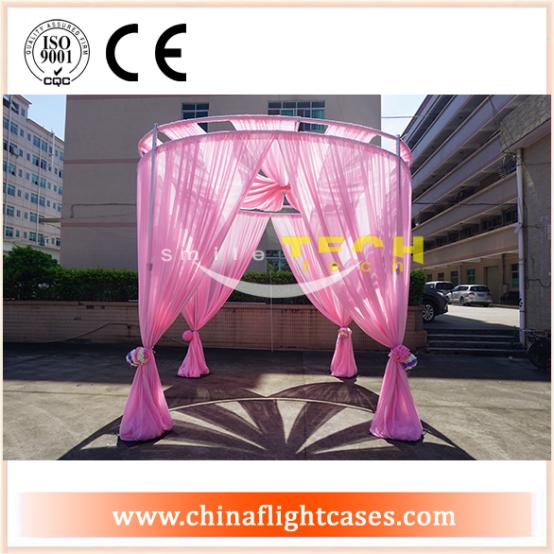 Do you want to make your wedding unique and memorable?

You may absolutely vote YES on it. To make wedding decoration unique, our design team come up with a new idea of holding a round wedding pipe drape system.

To speed up the install and save time , new design only take 4 upright. It is a little different from the outdoor round wedding pipe drape system. Considering about the situation of windy weather, outdoor wedding pipe drape system use 12 pcs upright and the base plate is more heavy than the indoor type.

This dual round pipe and drape system diameter is 3.66m , adjustable height upright 6'-14' . Based on your wedding party room size , you can choose a suitable size to custom. This pipe and drape system is for indoors only.

By holding this round pipe and drape system on the center square, your wedding or party will be totally amazing and beautiful. Any new idea about customizing pipe and drape system, please feel free to contact us. We are glad to help you.