New Design white Circle Dance Floor On Sale
time:Tuesday on Sep 20, 2016 editor:admin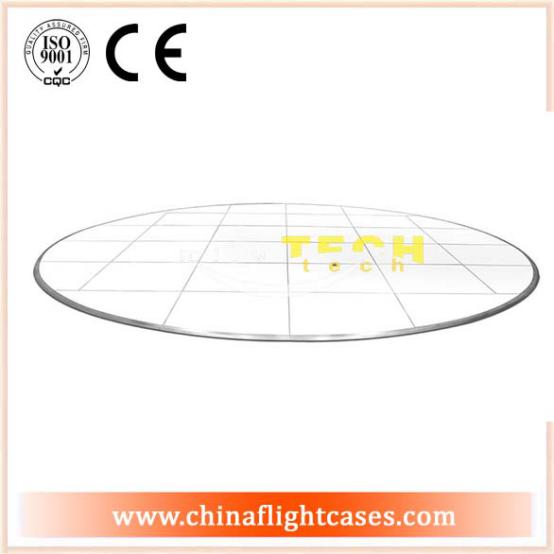 Here Comes a good news! After several months of research and experimentation, the circle dance floor plan finished !
Thanks to our procurement team to find a suitable aluminum materials, so there are curved aluminum side as possible; thanks to our team of designers, again and again through improvement and innovation, so that the circular dance board can actually put into production.
Since the process is more complex and difficult, the diameter of all round dance board not less than 6m. Any interest ,please feel free to contact. We hope that our white circle dance floor can bring your party more amazing and interesting.