NEWS
RK round pipe drape system with pink chiffon drapes
time:Thursday on Sep 08, 2016 editor:admin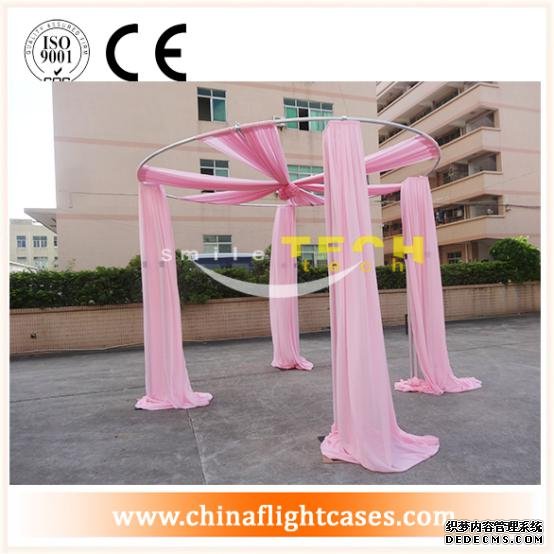 Wedding tent you must have see a lot , how about the
round wedding pipe drape system
?
This Round pipe drape system is the most popular
wedding decoration system
. 3.6m diameter round crossbar system with 8ft to 14 ft adjustable upright , pink chiffon drapes around the uprights and crossbar .
For such a system , you need one 3.6m diameter round cross bar , one custom 3.6m diameter straight crossbar , 16 pcs uprights , 4 base plate , each pillar of the round wedding pipe system need 4 uprights .
Based on your require , the drapes system can have white , pink or other color chiffon drapes , the more gathering , the more beautiful .
Remember we are pipe and drape manufacturer for years , our professional designer team will make your idea come true , any custom type, welcome to call 0755-8346-3116 .You deserve to have an unique wedding decoration system .