What is LED star cloth?
time:Thursday on Sep 08, 2016 editor:admin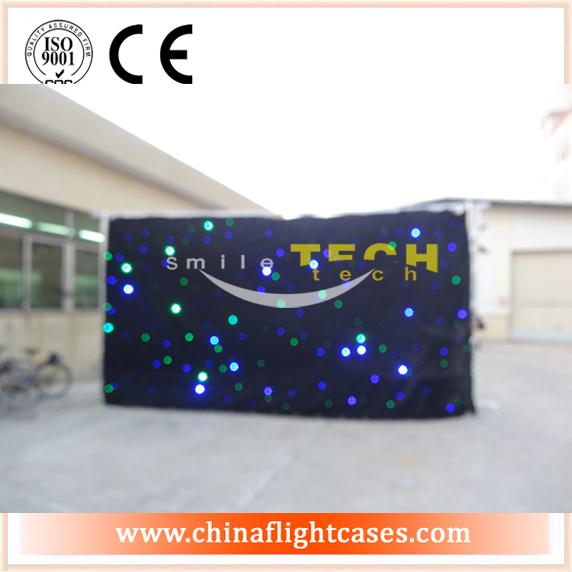 LED Star cloth is some kind of pipe and drape, designed with LED diodes in side and get all the LED diodes connected together, when connect with the power, it will light on.
This Star Curtain is popular for wedding party back ground, some concert back ground, even some people use this LED star cloth to decorate their roof inside.
Made from high quality, low reflective material and can quickly be mounted onto a goalpost or DJ stand using the provided reusable cable ties, making them ideal for mobile DJs and stage use. The LED star cloths are operated by the included wireless IR remote control, which can be used to change settings and brightness.
LED star curtain are covered with tiny bright LED "stars", The "stars" twinkle in various set patterns and can run on an automatic program, static
For more information and wedding decoration, please feel free to call 0755-8346-3116, our designer team will help you make what you want.