Novation KS4 keyboard carrying flight case with adjustable foam inside
time:Tuesday on Jul 19, 2016 editor:admin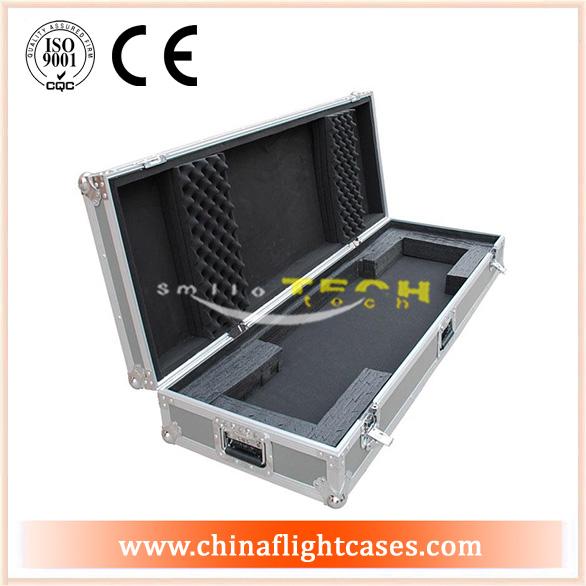 How to protect your important keyboard From Damage when delivery? Here you are.
RK new design Keyboard Hard Case will fit a Novation ks4 keyboard and keep it safe and sound. It has a sturdy wooden construction with three hinges and three latches - one lockable (the key is inside the case). It has a Z shape foam can adjust.
RK music instrument hard cases are designed to protect your instrument and keep it sounding its best. Durable wood construction features plush lined interior with extra neck and bridge padding for full support. Sturdy chrome latches and bumpers on bottom and sides of case add protection and stability. Molded handle allows for comfortable, easy transport. Also features large accessory compartment. Available for Acoustic, Electric and music instrument.
If you need custom any keyboard case, please kindly send us the keyboard size, based on your require, our designer team will design the suitable case for your Keyboard.