Wedding background decoration LED star curtain with full color
time:Tuesday on Jun 21, 2016 editor:admin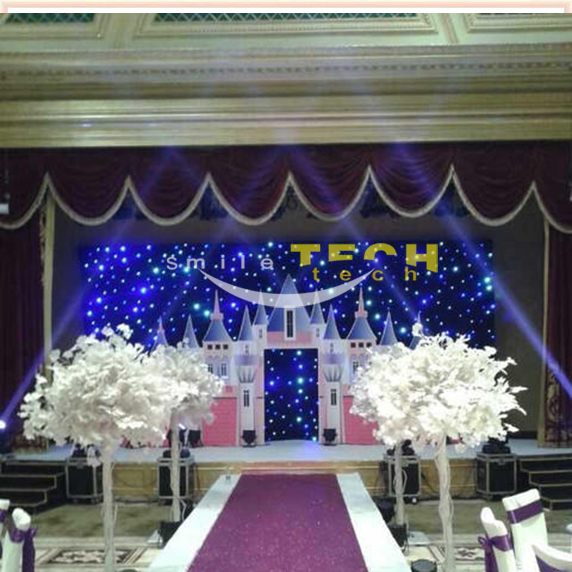 How to decoration your wedding back ground ? What will be the right and most popular products for your wedding ?
The LED star curtain might help you solve this problem .Made from high quality, low reflective material and can quickly be mounted onto a goalpost or DJ stand using the provided reusable cable ties, making them ideal for mobile DJs and stage use. The LED star cloths are operated by the included wireless IR remote control, which can be used to change settings and brightness.
LED star curtain are covered with tiny bright LED "stars", The "stars" twinkle in various set patterns and can run on an automatic program, static
For more information and wedding decoration , please feel free to call 0755-8346-3116 , our designer team will help you make what you want .