Portable pipe and drape curtain wall for event party
time:Monday on Jun 20, 2016 editor:admin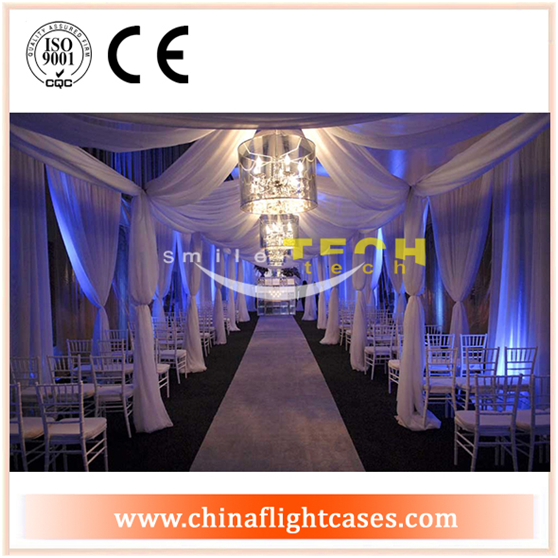 Smile Tech helps to give your trade show display a sophisticated look with pipe and drape assemblies that complements any event.
We will based on your require , design the suitable and wonderful pipe drape system for you .
Pipe and drape is ideal for hotels, schools, museums, trade show booths, exhibits, resorts, sales meetings, school presentations, demonstrations, dressing rooms, examination rooms, health fairs, meetings, pet shows, business expos, and bridal shows.
Contact us soon to reserve for your next big event and tell us the width and length of your pipe , what fabric do you need when you call. 86-8364-3116