Yamaha Home Keyboard Series PSR-E343 Portable Keyboard Flight Case
time:Thursday on May 26, 2016 editor:admin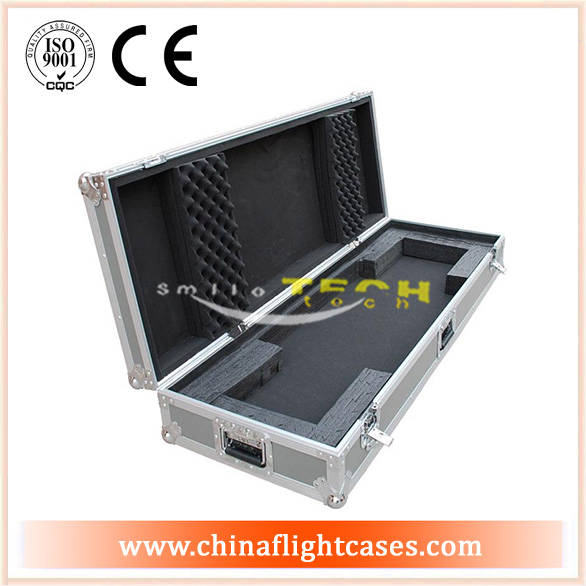 Do you want to protect your Yamaha Keyboard from any unexpected damage from travel or transfer ?
Custom design flight case help you solve the problem .Protect your yamaha keyboard From Damage with this portable keyboard flight case.
This keyboard hard case will fit a Yamaha PSR-E343 keyboard and keep it safe and sound. It has a sturdy wooden construction with three hinges and three latches - one lockable (the key is inside the case). It has a Z shape foam can adjust .If you have other similar size Keyboard , you can also put it in .
RK music instrument hard cases are designed to protect your instrument and keep it sounding its best. No matter what kind of music instrument you have , we can help you custom the suitable type for you .