Other flooring Marquee high glossy portable dance floor --hole free
time:Friday on Apr 29, 2016 editor:admin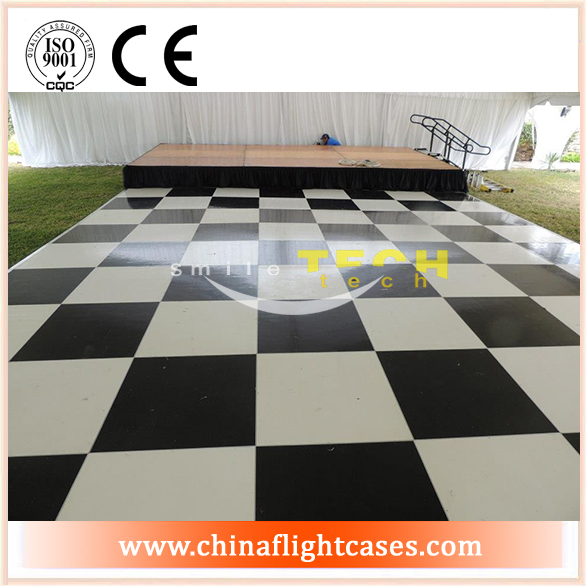 With durable and rugged material ,long life spam ,save your money
Modular flooring panel system,panels connected by interlocked system, portable and flexible for indoor and outdoor events.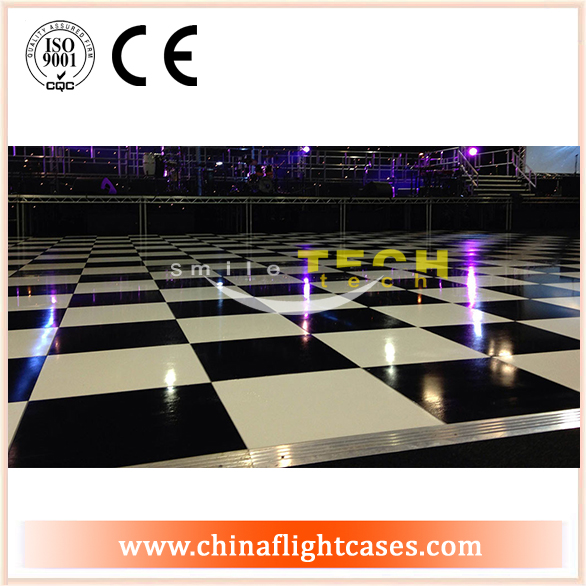 The popular style is white dance floor ,cool black dance floor ,classic black and white dance floor which popular in old time soda shop and diner establishments.
New design hole free type is on sale ,any interest ,please contact us ,we'd like show you the video and help you find the suitable plan.
Item
Wooden Dance Floor
PVC Dance Floor
Material
Plywood + Aluminum Edge
PVC panel + Aluminum Edge
Panel Size
1m x 1m,
2ft x 2ft (610mm x 610mm )
3ft x 3ft (915mm x 915mm)
4ft x 4ft (1220mm x 1220mm)
Custom Size Available
462mm x 462mm
Custom Size Available
Panel Thickness
30mm
25mm
Surface & Color
Polished--Black/White/Black&White
Matte--Black/White/Black&White
Other Color--Walnut/Wood Grain/Custom
Black/White/Walnut/Wood Grain/Custom
Accessories
Dancing Floor Ramp/Edge
Dancing Floor Ramp/Edge
Connecting Way
Interlocked System
Interlocked System
Packing
Cartons/Trolley/Fight Case
Cartons/Trolley/Fight Case