Double double door Aluminum Strong High Quality cable flight case .
time:Monday on Jan 19, 2015 editor:admin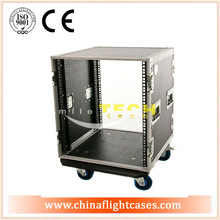 Professional high quality aluminum flight case is solid structure of a class of products required isvery high, it mainly reflects fire,moisture-
proof, shock proof performance in a case of robustness requirements. Raw materials, hardware,splint within Georgia cotton, even as
small as a pulling nails of different quality selection will affect the entire chassis solidity.
1. Box with two 10mm black fire plywood sandwiching a layer of cotton shockproof 25mm, 1.5mm aluminum edging .
2. Removable two-door, two doors available butterfly lock together to form a stool.
3. 4 butterfly locks using a special rivets.
4. 8 stainless steel ball corners.
5. The new chrome-plated metal handle, made of high strength plastic wrap woolen cloth.