cable flight case high quality flight case
time:Monday on Jan 12, 2015 editor:admin
Specifications
1.Fast delivery
2.Fast delivery time
3.OEM is offering
4.High quality assurance
Your gear can change, your case shouldn't. This was the thinking behind the design of all smile tech utility cases. Designed for all your uniquely shaped units like digital studio work stations, groove boxes, CD recorders, mixers, wireless mic systems, samplers, CD players, multimedia projectors and others, the smile tech case is built to accommodate all units. The RRLUC features our exclusive high-density Pick-&-Fit foam which allows you to create the perfect custom storage space for what-ever you like. Simply shape the Pick-&-Fit foam to create your perfect fit. If your needs change, your case doesn't have to; Pick-&-Fit foam replacements are readily available.
Feature:
• Removable dividers
• Foam lined interior
• Piano hinged lid
• Recessed Latches and Handles
• Truck Pack Dimensions
• Heavy Duty Ball Corners
• Heavy Duty 4" Casters (2 with brakes)
Pictures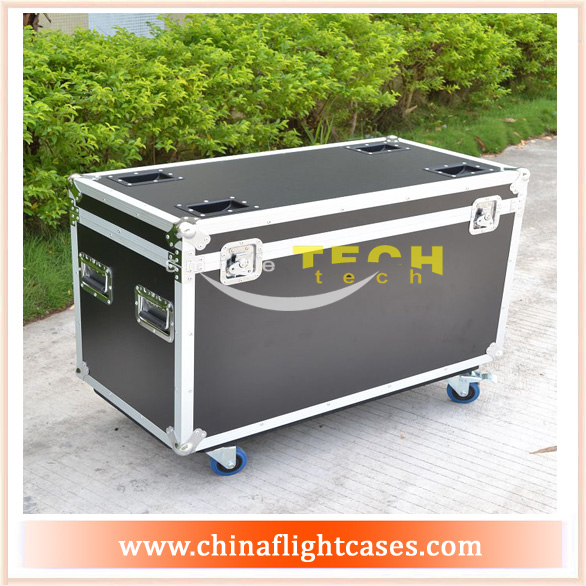 Company Information:
We are professional in manufacturing and mark
eting
flight cases
, stage sy
stems, pipes and drapes, and truss facilities. Established in 2001, Shenzhen Smile Technology Co., Ltd. is a leading manufacturer of flight cases, custom road cases, rack cases, portable stages, lighting trusses, adjustable uprights, trade show equipment, audio visual backdrops and material handling dollies in the industry.
28FLOOR, A Block, World Trade Plaza,No.8 Fuhong Road , Futian District,Shenzhen, China